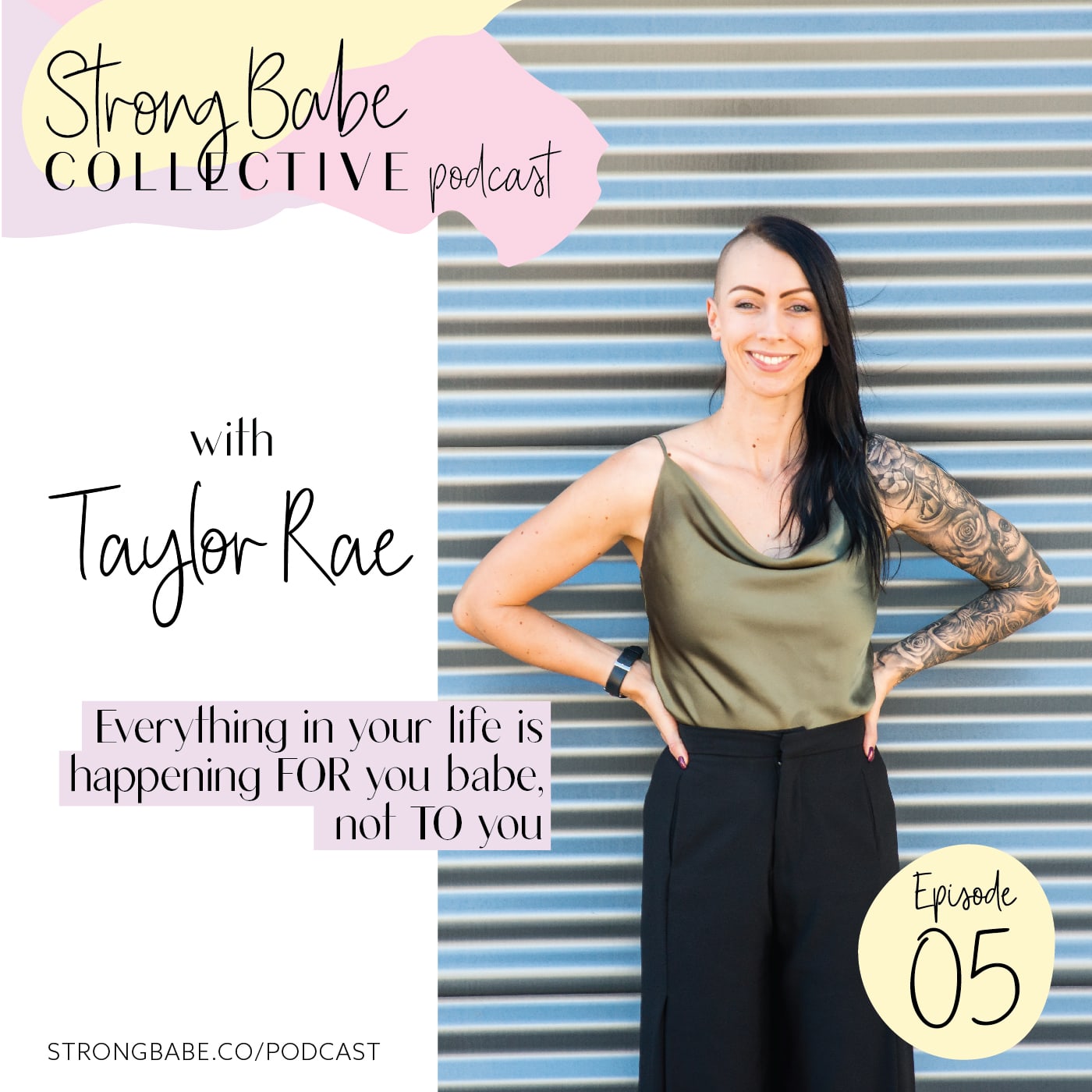 I want you to realise babe, that everything in your life is happening for a reason. Seriously, it is always happening for you - never to you. While in a certain moment, things might feel a little less than 'ideal' - always know that they are either helping you to grow + evolve, or they are nudging you in the direction you need to go. If you want a REAL LIFE example of how this happened in my life recently, then definitely listen to this episode, cause BABE - do I have a story for you!
Come and join me for my FREE masterclass: http://strongbabe.co/makemoneymasterclass
Ready to create your own dream biz? Join Level Up, Lady! We start July 16! http://strongbabe.co/leveluplady 
------
I'd love to connect with you on the socials babe!
Instagram: http://strongbabe.co/instagram
Facebook: http://strongbabe.co/facebook
YouTube: http://strongbabe.co/youtube
Join my Strong Babe Facebook Group: http://strongbabe.co/facebookgroup
Want doses of inbox inspo delivered straight to you? Jump on my mailing list: http://strongbabe.co/dearstrongbabe
------
Appreciate and love you so much babe! Thank you for taking the time to listen! If you enjoyed the episode, please let me know by leaving a review on iTunes! xxx