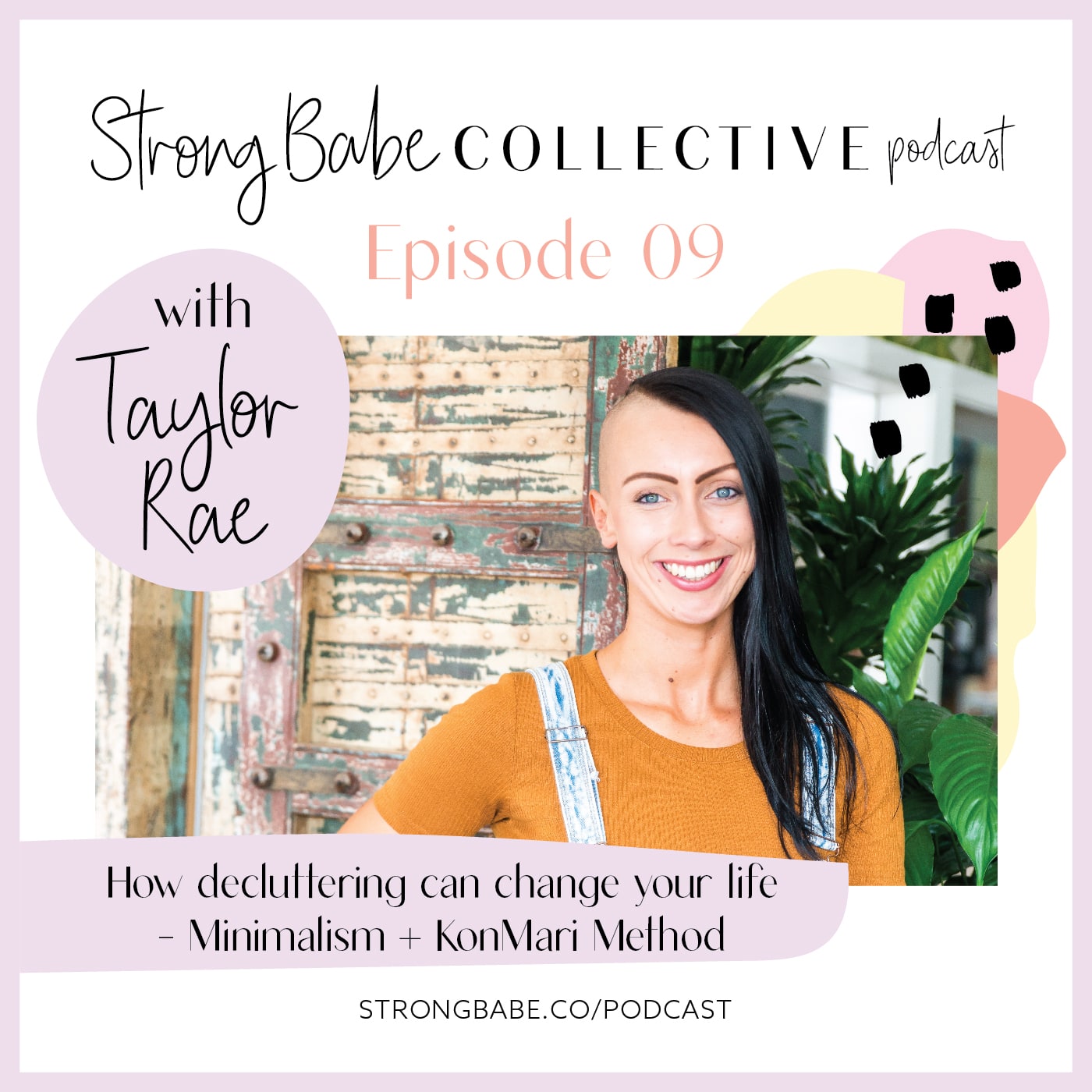 Ready to declutter your life and realise how much of a difference it actually makes? Girl, you are in for a treat! Decluttering has the capacity to change everything, including how mindful you are. In this episode, I share my latest decluttering experience using the principles of Minimalism and elements of the KonMari method. I am LOVING this new way of living, and am excited to expand into it further as we take on our latest adventure - moving to Melbourne!
------
My absolute favourite thing is chatting with you babes on Insta + Facebook, so make sure you come and find me over there:
Instagram: http://strongbabe.co/instagram
Facebook: http://strongbabe.co/facebook
If you love the podcast, make sure you come and subscribe on YouTube too! New videos every other day!
YouTube: http://strongbabe.co/youtube
Continue the convo with other High Vibe Strong babes:
Join my Strong Babe Facebook Group: http://strongbabe.co/facebookgroup
Want doses of inbox inspo delivered straight to you?
Jump on my mailing list: http://strongbabe.co/dearstrongbabe
------
Appreciate and love you so much babe! Thank you for taking the time to listen! If you enjoyed the episode, please let me know by leaving a review on iTunes! xxx
Intro + Outro Music: 
Lights by Sappheiros https://soundcloud.com/sappheirosmusic
Music promoted by Audio Library https://youtu.be/-lbbHQbZNKg