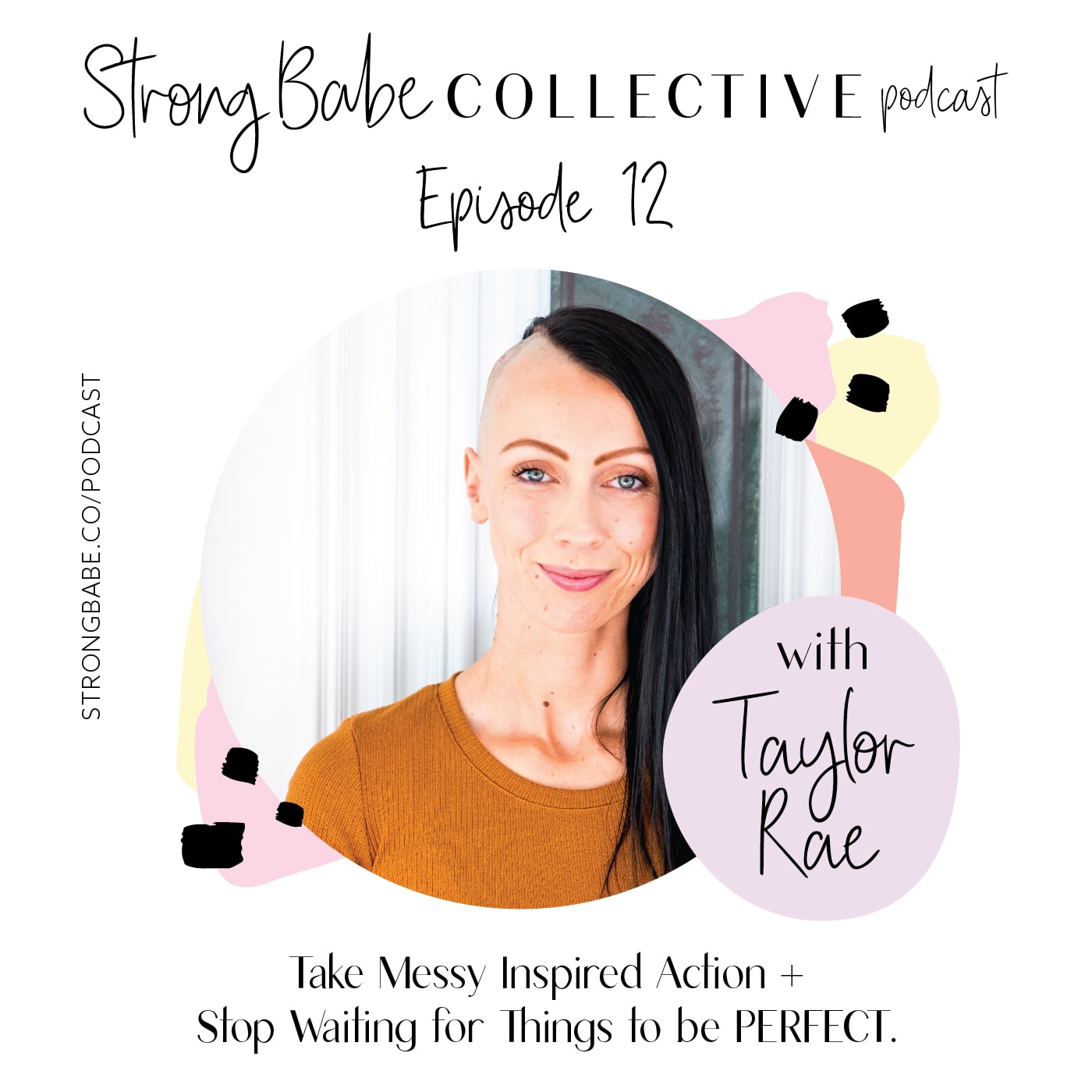 In this episode, I chat to you babes about:
Why waiting for things to be 'perfect' will see you waiting forever

Why messy action is better than no action

How to manifest your goals + dreams SO much faster

Why 'perfectionism' is sometimes just another form of fear holding you back

How I'm taking messy inspired action every day to show up for you babes

Why the Universe and Law of Attraction will help you once you start taking the messy action steps you need to
So excited to share this episode with you babes, as it is something I see so much in people wanting to work towards their goals, but waiting for the 'right time', or for things to be perfect, before they go for them. I'm here to tell you babes, that there is no such thing as a right time, and things will never be perfect - hence if you're waiting for that, you'll be waiting forever!
What is important is that you show up, you consistently move forward, and you take MESSY, INSPIRED action every day towards your dreams. As soon as you do, the Universe will recognise that, and it will show up so fast for you, in order to help manifest your dreams to life.
♡ To continue the convo in our FREE High Vibe Facebook Group, click here!
♡ To download my FREE guide to Angel Numbers, click here!
♡ To subscribe on YouTube and come check out more Strong Babe Inspo, click here!
♡ To sign up for my weekly Strong Babe Newsletter for doses of inbox love on mindset, manifestation and empowerment, click here!
♡ Follow on Instagram and on Facebook: @strongbabecollective
Appreciate and love you so much babe! Thank you for taking the time to listen! If you enjoyed the episode, please let me know by leaving a review on iTunes! xxx
♡ Intro + Outro Music:
Lights by Sappheiros https://soundcloud.com/sappheirosmusic
Music promoted by Audio Library https://youtu.be/-lbbHQbZNKg