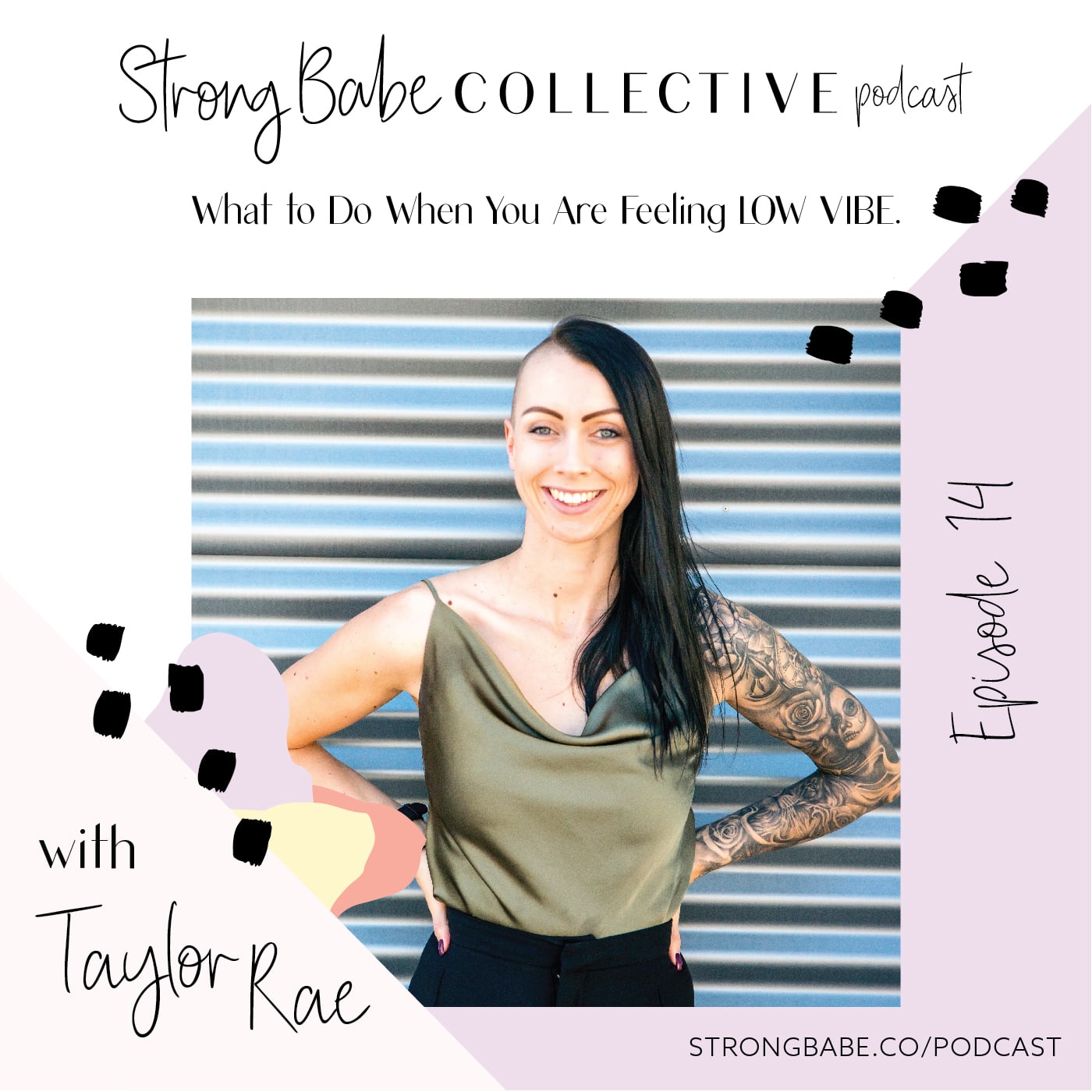 Something I always talk about is raising your vibes, finding alignment and operating as your highest self - but what happens when you aren't feeling that way, and instead are feeling incredibly LOW VIBE?
We all have low vibe moments, we're human, but just because you have a bad moment doesn't mean it has to stay that way. And in this episode, I am going over exactly what to do, next time you are feeling low vibe.
In this episode, I chat to you babes about:
♡ How to turn your mood around when you're having a 'bad day'
♡ What to do next time Ego shows up for you
♡ How to release feelings of anxiety, stress and overwhelm to the Universe
♡ Why feeling 'low vibe' is actually a choice
♡ How to find a state of happiness and raise your vibes, no matter how you might be feeling right now
♡ Why feeling low vibe doesn't necessarily mean anything bad, but is actually the Universe sharing a message with you
♡♡♡
To continue the convo in our FREE High Vibe Facebook Group, click here!
To download my FREE guide to Angel Numbers, click here!
To subscribe on YouTube and come check out more Strong Babe Inspo, click here!
To sign up for my weekly Strong Babe Newsletter for doses of inbox love on mindset, manifestation and empowerment, click here!
Follow on Instagram and on Facebook: @strongbabecollective
Appreciate and love you so much babe! Thank you for taking the time to listen! If you enjoyed the episode, please let me know by leaving a review on iTunes! xxx
Intro + Outro Music:
Lights by Sappheiros https://soundcloud.com/sappheirosmusic
Music promoted by Audio Library https://youtu.be/-lbbHQbZNKg