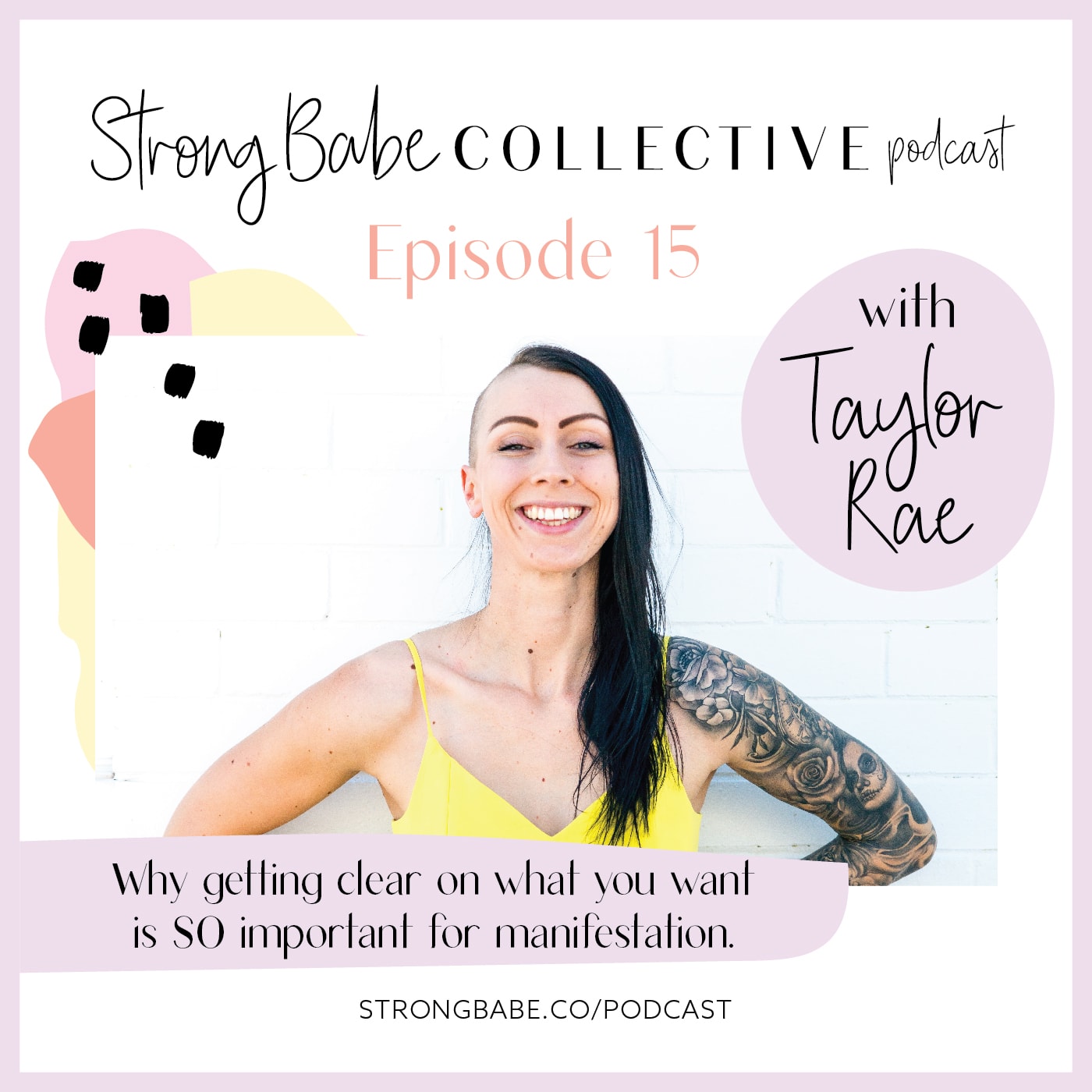 💸 Download your FREE Blank Cheques from the Abundant Bank of the Universe here: https://strongbabe.co/universebank
One of the most important aspects of manifesting your desires, is being super clear on what it is that you actually want! If you are holding back from really affirming what it is that you want, then your energy around it is unsure - and there's no way you can expect the Law of Attraction to be able to work.
I used to really struggle with this, and would hold myself back from really claiming what it is that I wanted, until I learnt of why it was so important, found tools to help me through it, and took my manifesting game to a whole new level! Which is why I'm sharing it all with you babes in today's episode!
In this episode, I chat to you babes about:
♡ Why crystal clear clarity is exactly what you need, to manifest anything you want
♡ How to manifest ANYTHING - money, houses, jobs, relationships…whatever!
♡ How to move past the fear around claiming your desires
♡ Why no goal is too big, and how the Universe doesn't see desires as BIG or SMALL
♡ How to start realising that nothing is impossible, and if you can dream it, you can have it
♡ How to get in the energy of knowing it is on its way to you, and letting the Universe do the rest
♡ How to stop worrying what other people think when it comes to manifesting abundance and success
♡♡♡
To continue the convo in our FREE High Vibe Facebook Group, click here!
To download my FREE guide to Angel Numbers, click here!
To subscribe on YouTube and come check out more Strong Babe Inspo, click here!
To sign up for my weekly Strong Babe Newsletter for doses of inbox love on mindset, manifestation and empowerment, click here!
Follow on Instagram and on Facebook: @strongbabecollective
Appreciate and love you so much babe! Thank you for taking the time to listen! If you enjoyed the episode, please let me know by leaving a review on iTunes! xxx
Intro + Outro Music:
Lights by Sappheiros https://soundcloud.com/sappheirosmusic
Music promoted by Audio Library https://youtu.be/-lbbHQbZNKg