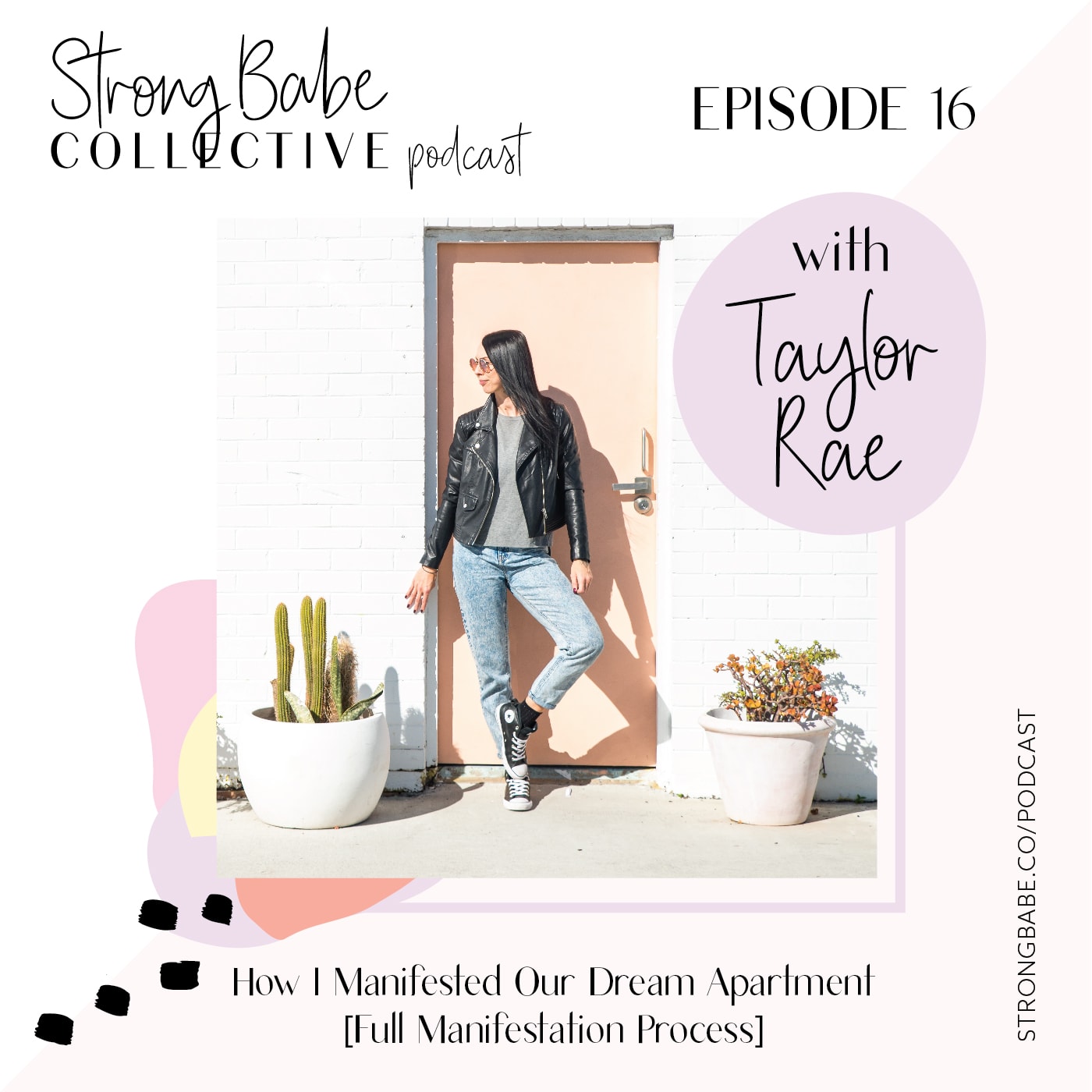 ✨BOOK IN FOR A FREE CLARITY CALL: strongbabe.co/clarity
Let's chat your goals, dreams and desires and exactly how you can manifest them into your life, book a time to chat now!
Babe, I am SO excited to share this episode with you, as it is the EXACT process I went through, to manifest our dream apartment, which we now live in! Sharing this with you makes me so happy, as one of the biggest things that helped me when I was starting out with manifestation, was hearing the success stories of others, so I'm excited to share one of my success stories with you now!
Find out exactly how I manifested this apartment, and how I KNEW the Universe was delivering it to us, months before we had ever even seen it!
In this episode, I chat to you babes about:
♡ The exact process I went through to manifest our dream apartment
♡ The Universe sign that showed up TWICE for me in the process
♡ How I knew the apartment was on its way to us, with no resistance at all
♡ Why gratitude and visualisation is so important to manifesting
♡ The key things you need to do, to manifest anything into your life too
♡ The one aspect that is so often MISSED OUT by Manifestation Coaches!
♡♡♡
To find out about working with me, head to my website by clicking here!
To continue the convo in our FREE High Vibe Facebook Group, click here!
To download my FREE guide to Angel Numbers, click here!
To subscribe on YouTube and come check out more Strong Babe Inspo, click here!
To sign up for my weekly Strong Babe Newsletter for doses of inbox love on mindset, manifestation and empowerment, click here!
Follow on Instagram and on Facebook: @strongbabecollective
Appreciate and love you so much babe! Thank you for taking the time to listen! If you enjoyed the episode, please let me know by leaving a review on iTunes! xxx
Intro + Outro Music:
Lights by Sappheiros https://soundcloud.com/sappheirosmusic
Music promoted by Audio Library https://youtu.be/-lbbHQbZNKg