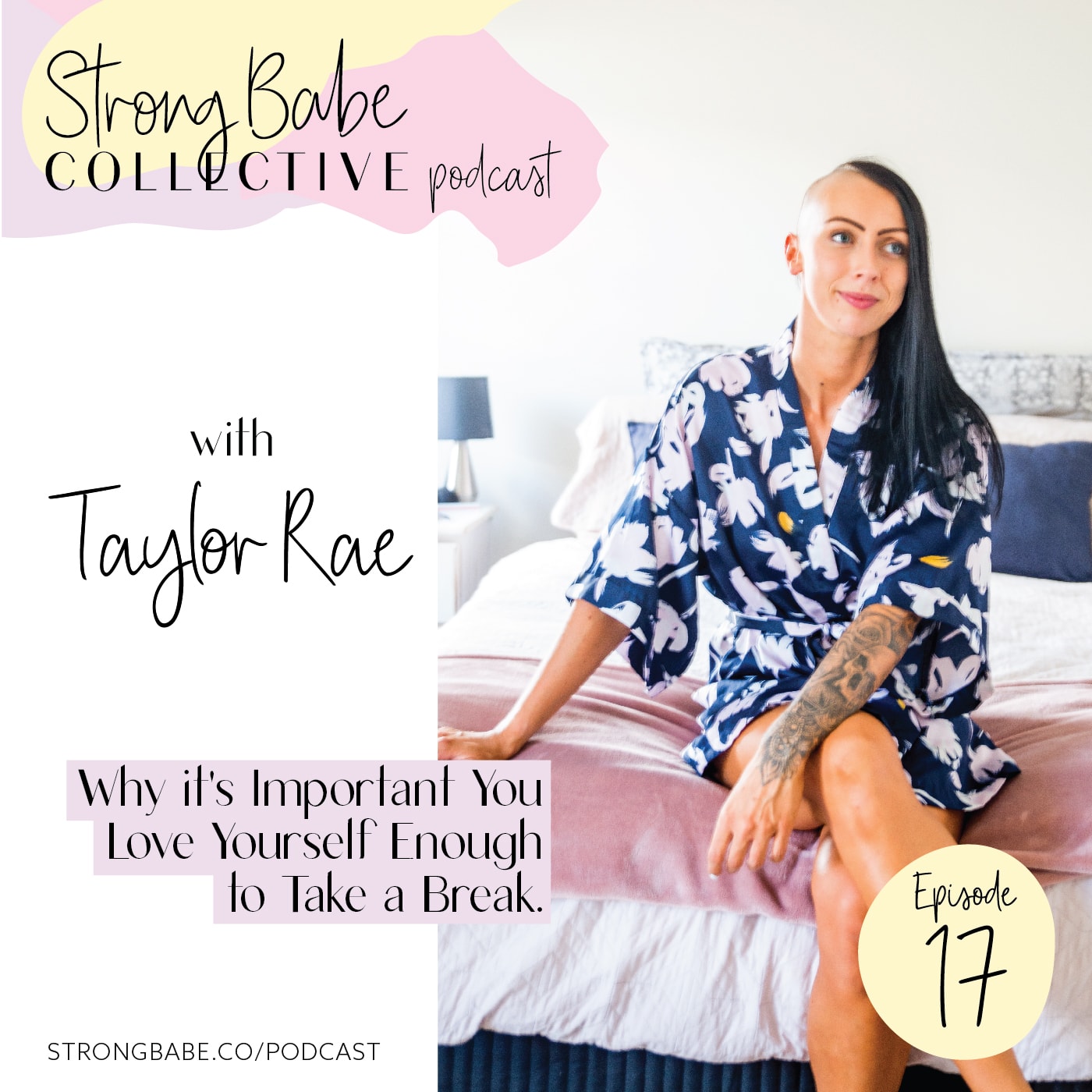 ✨BOOK IN FOR A FREE CLARITY CALL: strongbabe.co/clarity
If you feel like you are hustling, grinding and doing everything you need to, to brings your goals to life - yet never seem to be getting anywhere closer to them - this episode is for you babe.
You might actually find, that the one thing you need to do is actually the exact opposite to that, and that maybe it's time to take a break, and do what it takes to realign, rest, and raise those vibes.⠀
Often, we don't realise it - but it is actually the one thing we need to do, to help that manifestation process happen even faster; so take a break, have a listen to this episode, and allow a little FLOW to come back into your life.
In this episode, I chat to you babes about:
♡ How to remove the guilt around taking a break
♡ Why team no sleep and hustle and grind is overrated
♡ How to learn to be more gentle on yourself
♡ Why taking a break is so important for raising your vibes and manifesting your dream life
♡ Why ignoring signs for a break will see you blocking your dreams and desires
♡ Why self love, rest and play is a crucial part of the manifestation process
♡ Why it's so important to reconnect with your feminine energy
♡♡♡
Get all my FREE Manifestation tools: strongbabe.co/freemagic
To continue the convo in our FREE High Vibe Facebook Group, click here!
To download my FREE guide to Angel Numbers, click here!
To subscribe on YouTube and come check out more Strong Babe Inspo, click here!
To sign up for my weekly Strong Babe Newsletter for doses of inbox love on mindset, manifestation and empowerment, click here!
Follow on Instagram and on Facebook: @strongbabecollective
Appreciate and love you so much babe! Thank you for taking the time to listen! If you enjoyed the episode, please let me know by leaving a review on iTunes! xxx
Intro + Outro Music:
Lights by Sappheiros https://soundcloud.com/sappheirosmusic
Music promoted by Audio Library https://youtu.be/-lbbHQbZNKg