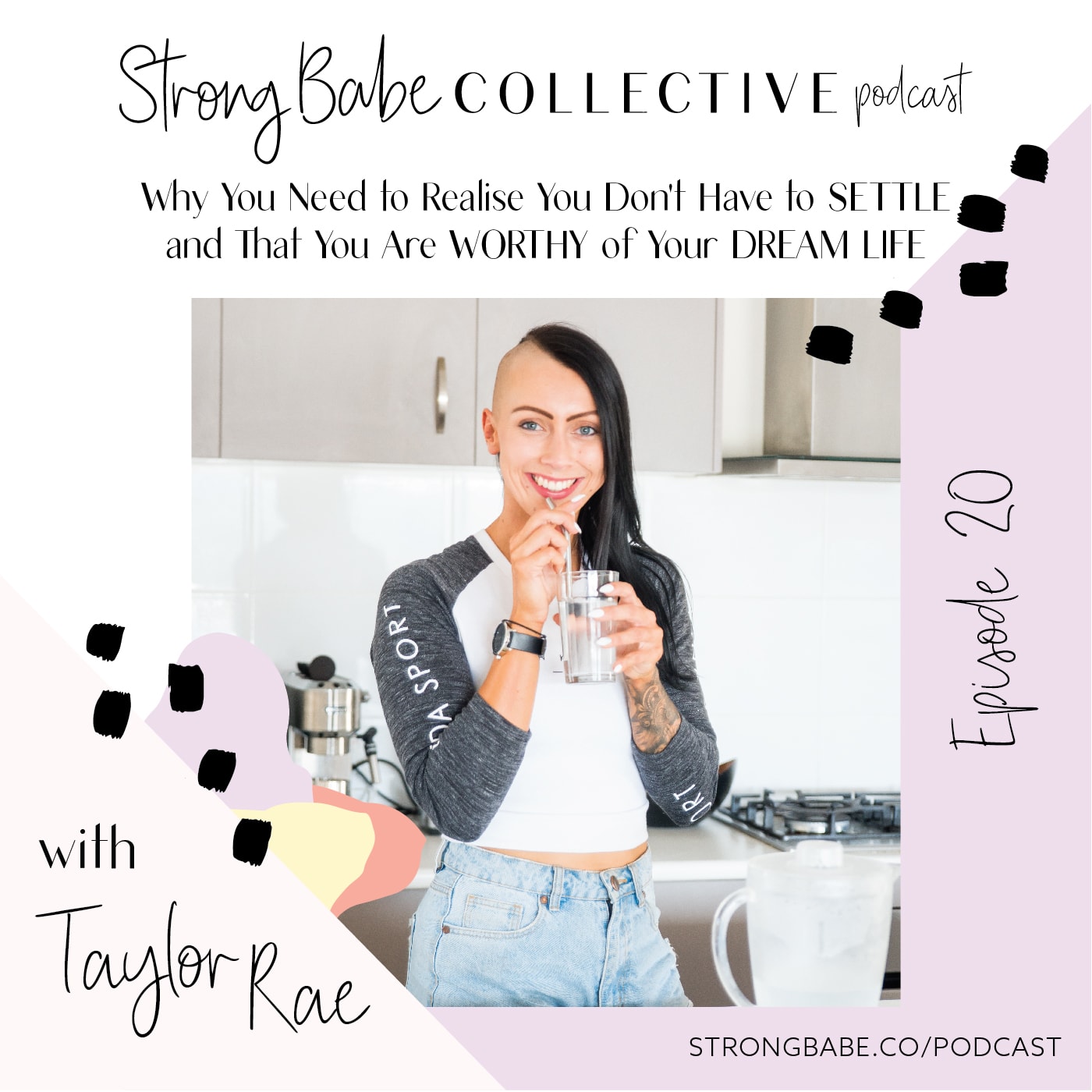 GRAB YOUR SPOT IN MY FREE MANIFESTING MASTERCLASS: strongbabe.co/masterclass
Babe, if there is one thing that I am most passionate in this life, it is helping you to realise that you are capable of having, doing and being WHATEVER you want. It's so important to me that you realise you are under no obligation to believe that this is as good as it gets, if you feel you are destined for more, which is what this episode is all about.
This message came through so strongly today, and I know it needs to be heard. It's time you realise that you have the power to make your life whatever you want it to be, and so it's time to claim the dream life you know you deserve.
In this episode, I chat to you babes about:
♡ Why you deserve to live a bold and vibrant life
♡ Why you are the only one who has the power to put a limit on your life
♡ Why it's important you are under no obligation to settle
♡ How to start the manifestation process
♡ Why you need to give yourself permission before starting the manifestation process
♡ Learn to stop holding yourself back from the life your intuition is nudging you towards
♡ Why the universe wants you to realise you are worthy
Apply for your spot in Desire To Manifest: strongbabe.co/desiretomanifest
Learn to find clarity around your intentions so they can manifest faster: Listen to Episode 15 here
♡♡♡
Get all my FREE Manifestation tools: strongbabe.co/freemagic
To continue the convo in our FREE High Vibe Facebook Group, click here!
To download my FREE guide to Angel Numbers, click here!
To subscribe on YouTube and come check out more Strong Babe Inspo, click here!
To sign up for my weekly Strong Babe Newsletter for doses of inbox love on mindset, manifestation and empowerment, click here!
Follow on Instagram and on Facebook: @strongbabecollective
Appreciate and love you so much babe! Thank you for taking the time to listen! If you enjoyed the episode, please let me know by leaving a review on iTunes! xxx
Intro + Outro Music:
Lights by Sappheiros https://soundcloud.com/sappheirosmusic
Music promoted by Audio Library https://youtu.be/-lbbHQbZNKg