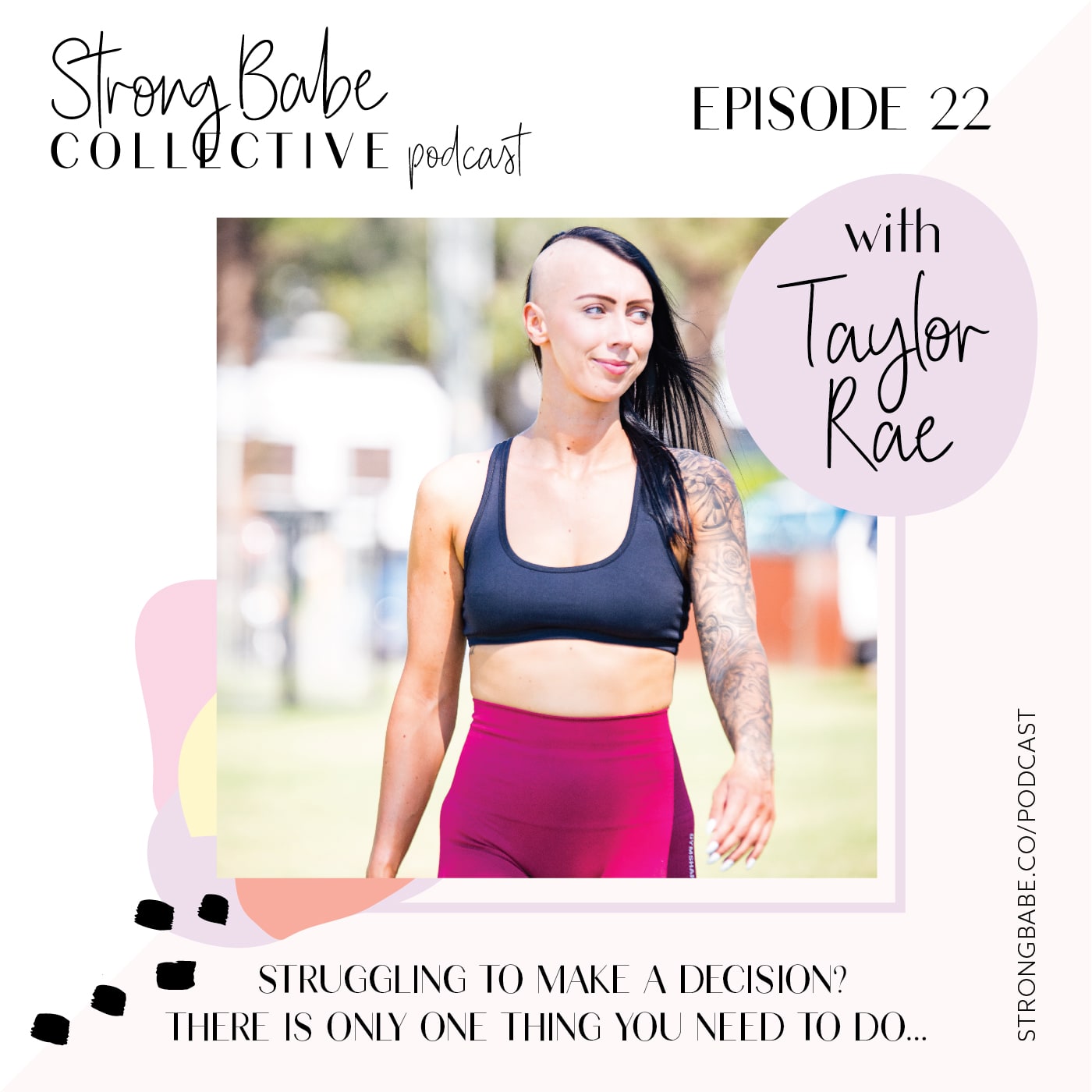 GRAB YOUR SPOT IN MY FREE MANIFESTING MASTERCLASS: strongbabe.co/masterclass
Making a decision is something that for the longest time I struggled with, and I know it can be something that is so paralysing in the lives of so many. I went through years of crippling anxiety around making decisions, but through my own experiences, by connecting with the Universe and learning what I have learnt over my spiritual journey, I now make decisions with ease, using this one technique that I am so excited to share with you in this episode.
In this episode, I chat to you babes about:
♡ What to do when faced with a decision
♡ How to know you are always making the right decision, no matter what
♡ How I make decisions, and know they are always right
♡ How to move past fear when it comes to decision making
♡ Why the past and the future have nothing to do with your decision
♡ Why over-thinking a decision is the one thing you shouldn't do
♡♡♡
Get all my FREE Manifestation tools: strongbabe.co/freemagic
♡♡♡
To continue the convo in our FREE High Vibe Facebook Group, click here!
To download my FREE guide to Angel Numbers, click here!
To sign up for my weekly Strong Babe Newsletter for doses of inbox love on all things manifestation and empowerment, click here!
Follow on Instagram and on Facebook: @strongbabecollective
Appreciate and love you so much babe! Thank you for taking the time to listen! If you enjoyed the episode, please let me know by leaving a review on iTunes! xxx
Intro + Outro Music:
Lights by Sappheiros https://soundcloud.com/sappheirosmusic
Music promoted by Audio Library https://youtu.be/-lbbHQbZNKg