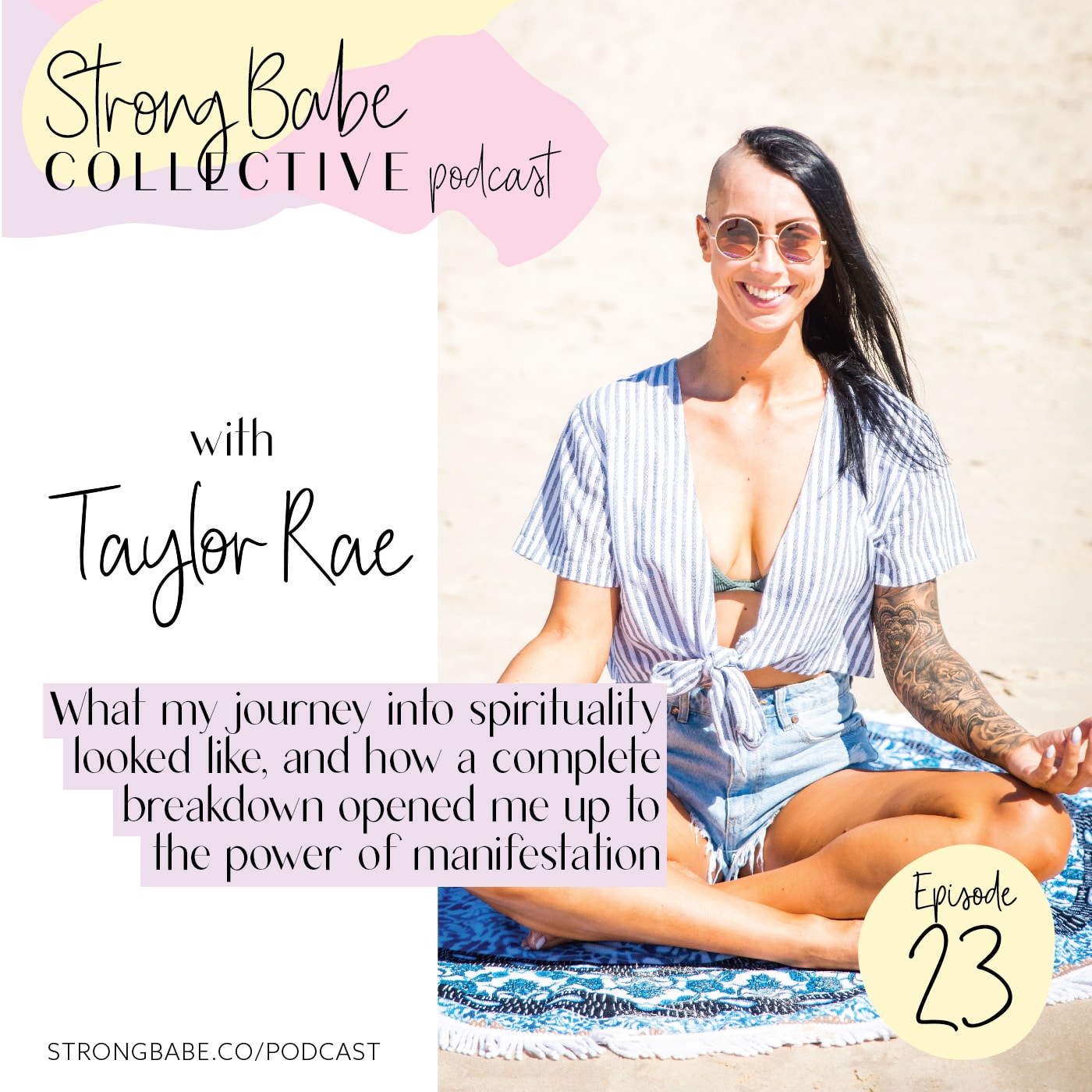 ✨ REGISTER FOR MY FREE UPCOMING MANIFESTING MASTERCLASS: strongbabe.co/masterclass
I'm so excited to share this episode with you, as we switch things up a little bit, and I share a recent interview with you that I did over on The Brooke Alexander Show.
In this interview, Brooke and I really deep dive my journey into spirituality, and what the entire process has looked like for me, from childhood, through to a breakdown, through to today. I loved being a part of this interview, and I'm so excited to share a lot about me that you might not now as yet, including:
♡ How my whole journey with manifestation, law of attraction and connecting with the Universe happened
♡ What my journey of discovery looked like, including a full on break down
♡ How I lost myself in masculine energy, and what moving back into my feminine looked like
♡ The biggest mindset shifts that I've undergone that has helped me along the way
♡ How opening up to manifestation affected my relationships with those around me
♡ Opening up about my complete journey from 'fitness' into 'spirituality'
♡ How the Universe was showing me signs about what was coming for me, well before it actually did
♡ Why journalling is one of the biggest tools I use to gain clarity and move through blocks and limiting beliefs 
You can check out the original interview and Brooke's show by heading here: The Brooke Alexander Show
♡♡♡
Get all my FREE Manifestation tools: strongbabe.co/freemagic
♡♡♡
To book a FREE Clarity Call with me, and to start getting you on the path to manifesting your biggest desires, CLICK HERE!
To continue the convo in our FREE High Vibe Facebook Group, click here!
To download my FREE guide to Angel Numbers, click here!
To sign up for my weekly Strong Babe Newsletter for doses of inbox love on all things manifestation and empowerment, click here!
Follow on Instagram and on Facebook: @strongbabecollective
Appreciate and love you so much babe! Thank you for taking the time to listen! If you enjoyed the episode, please let me know by leaving a review on iTunes! xxx
Intro + Outro Music:
Lights by Sappheiros https://soundcloud.com/sappheirosmusic
Music promoted by Audio Library https://youtu.be/-lbbHQbZNKg