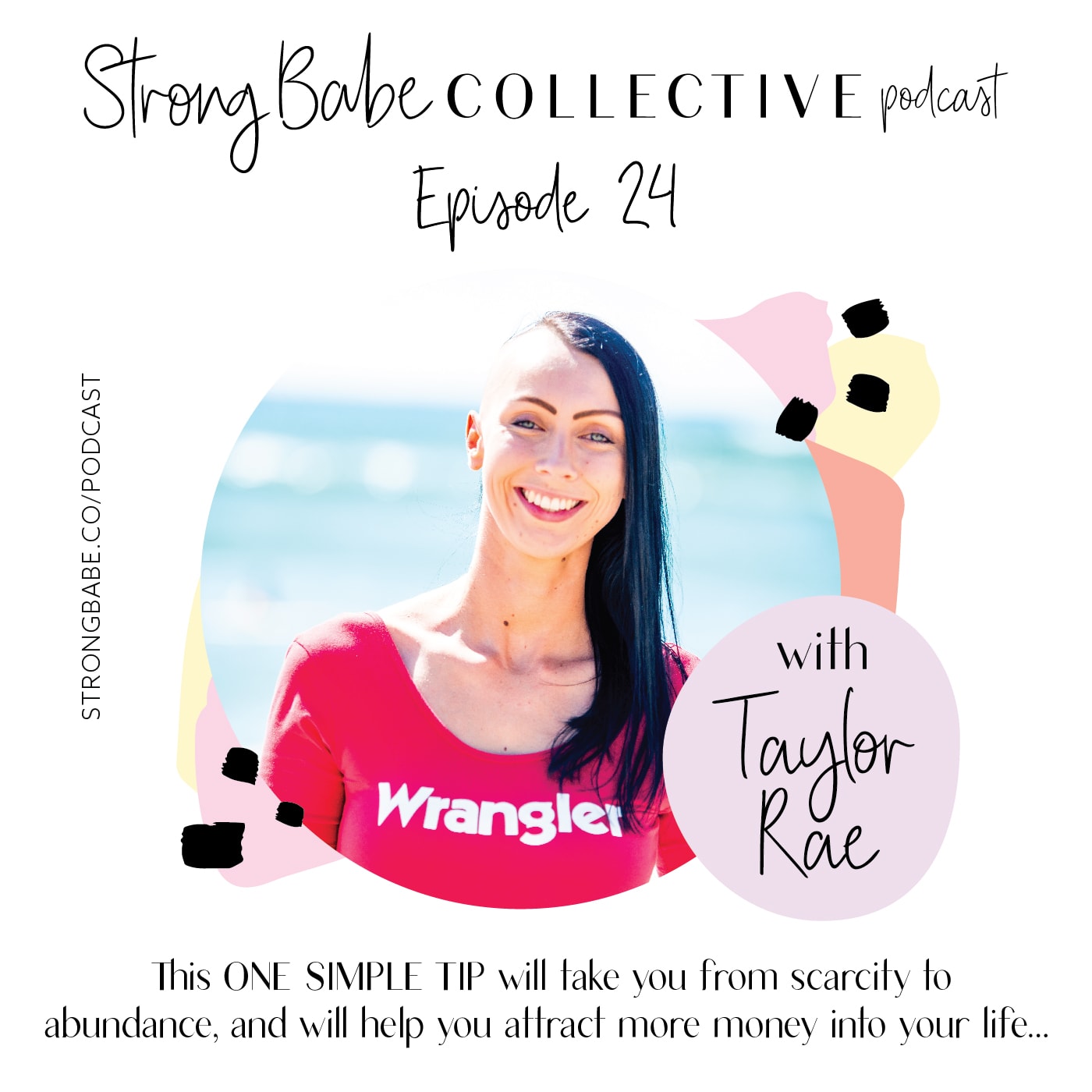 ✨ JUMP ON THE WAITING LIST FOR #DESIRETOMANIFEST: strongbabe.co/desiretomanifest
Babes, if there's one thing I know about, it's living in a state of scarcity when it comes to money. For the longest time, I operated totally in scarcity, thinking there was never enough, and as such - manifesting exactly that. Throughout my journey, I have totally transformed my money mindset, and moved from scarcity to abundance not only in my mind, but also in my reality.
Since transforming my money mindset, I have manifested amazing abundance into my life, including my dream apartment, four figure days, sold out courses, thousands of unexpected dollars showing up and SO MUCH MORE. I am so excited to share today's episode with you, to help you make this shift too, so that you can start attracting the money and abundance you are so worthy of.
In this episode, I chat to you babes about:
♡ The ONE SHIFT you can make today, to start attracting more abundance into your life
♡ Why moving from scarcity to abundance is so important
♡ How to start attracting more money into your life
♡ The power of the subconscious when it comes to money mindset
♡ Why whether you believe there is not enough, or always enough - you are right
♡ How you have the power to access the unlimited abundance of the Universe
✨ Want to learn how I went from broke, burnt out and broken, to aligned, abundant and attracting my biggest desires with ease? Grab your spot in my next FREE Online Manifesting Masterclass: strongbabe.co/masterclass
♡♡♡ Get all my FREE Manifestation tools: strongbabe.co/freemagic
To book a FREE Clarity Call with me, and to start getting you on the path to manifesting your biggest desires, CLICK HERE!
To continue the convo in our FREE High Vibe Facebook Group, click here!
To sign up for my weekly Strong Babe Newsletter for doses of inbox love on all things manifestation and empowerment, click here!
Follow on Instagram and on Facebook: @strongbabecollective
Appreciate and love you so much babe! Thank you for taking the time to listen! If you enjoyed the episode, please let me know by leaving a review on iTunes! xxx
Intro + Outro Music:
Lights by Sappheiros https://soundcloud.com/sappheirosmusic
Music promoted by Audio Library https://youtu.be/-lbbHQbZNKg