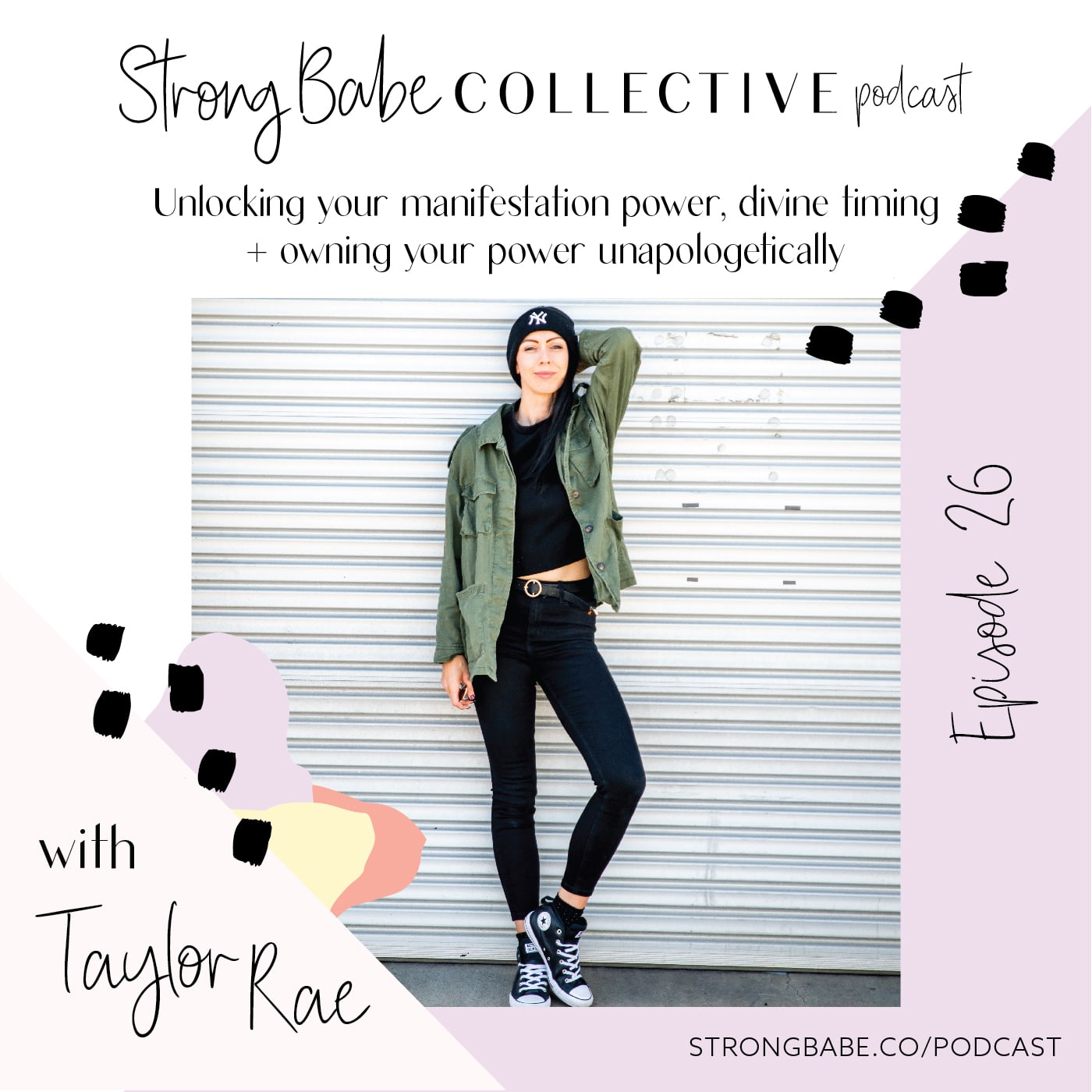 ✨FREE MANIFESTING MASTERCLASS: strongbabe.co/masterclass
So excited to share my incredible interview with you babes from the beautiful Alessandra from her Podcast: Girls on a Mission in today's episode.
In this episode, we talk about:
♡ What to expect from others when you start your journey with manifestation
♡ What Spiritual enlightenment looked like for me
♡ Why showing up authentically as you is so liberating
♡ How to own who you are unapologetically and why it is so powerful
♡ Breaking down the Law of Attraction and how it works
♡ The one thing you might be doing with your manifestation process that is actually holding you back
♡ How to trust in divine timing and how to move through limiting beliefs
Check out Alessandra's Podcast here: Girls on a Mission
♡♡♡
JOIN THE WAITLIST FOR #DESIRETOMANIFEST: strongbabe.co/desiretomanifest
Get all my FREE Manifestation tools: strongbabe.co/freemagic
To continue the convo in our FREE High Vibe Facebook Group, click here!
To sign up for my weekly Strong Babe Newsletter for doses of inbox love on all things manifestation and empowerment, click here!
Follow on Instagram and on Facebook: @strongbabecollective
Appreciate and love you so much babe! Thank you for taking the time to listen! If you enjoyed the episode, please let me know by leaving a review on iTunes! xxx
Intro + Outro Music:
Lights by Sappheiros https://soundcloud.com/sappheirosmusic
Music promoted by Audio Library https://youtu.be/-lbbHQbZNKg