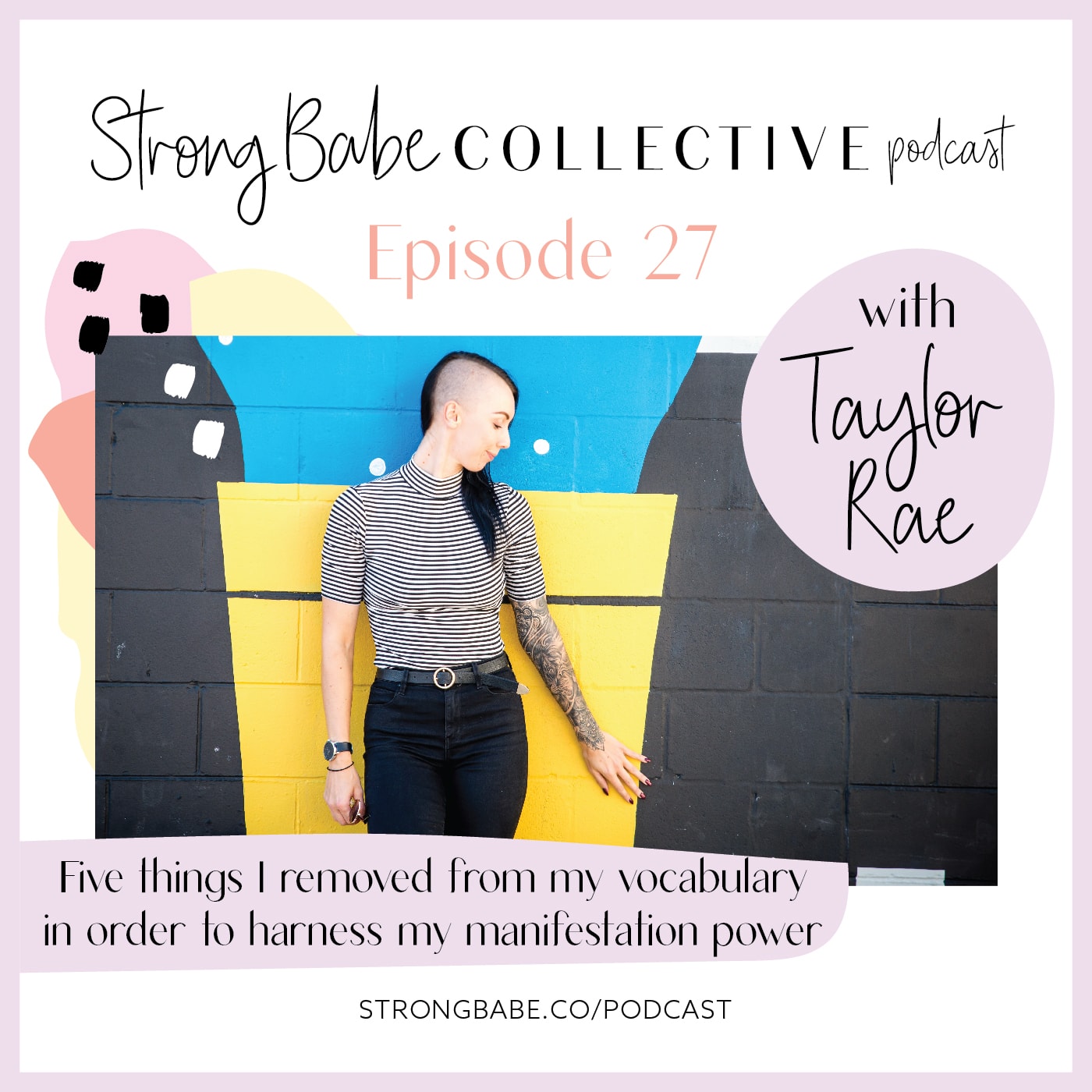 FREE MANIFESTING MASTERCLASS: strongbabe.co/masterclass
Whether you realise it or not, your language has the ability to shape your life. In today's episode, I chat to you babes about:
♡ The power that words have over our life, and how thoughts truly become things
♡ Five phrases/words I no longer use, and the impact that removing them has had on my life
♡ How manifesting my dream apartment was affected by the words I was using
♡ Why the language accepted by society is often so wrong and holds us back
♡ How to shift your language to attract more of what you want and less of what you don't want
♡ One of the biggest MISTAKES made by so many that we think helps manifest but actually blocks it
BOOK A FREE CLARITY CALL: strongbabe.co/clarity
♡♡♡
JUMP ON THE WAITING LIST FOR #DESIRETOMANIFEST: strongbabe.co/desiretomanifest
♡♡♡
Get all my FREE Manifestation tools: strongbabe.co/freemagic
To continue the convo in our FREE High Vibe Facebook Group, click here!
To sign up for my weekly Strong Babe Newsletter for doses of inbox love on all things manifestation and empowerment, click here!
Follow on Instagram and on Facebook: @strongbabecollective
Appreciate and love you so much babe! Thank you for taking the time to listen! If you enjoyed the episode, please let me know by leaving a review on iTunes! xxx
Intro + Outro Music:
Lights by Sappheiros https://soundcloud.com/sappheirosmusic
Music promoted by Audio Library https://youtu.be/-lbbHQbZNKg