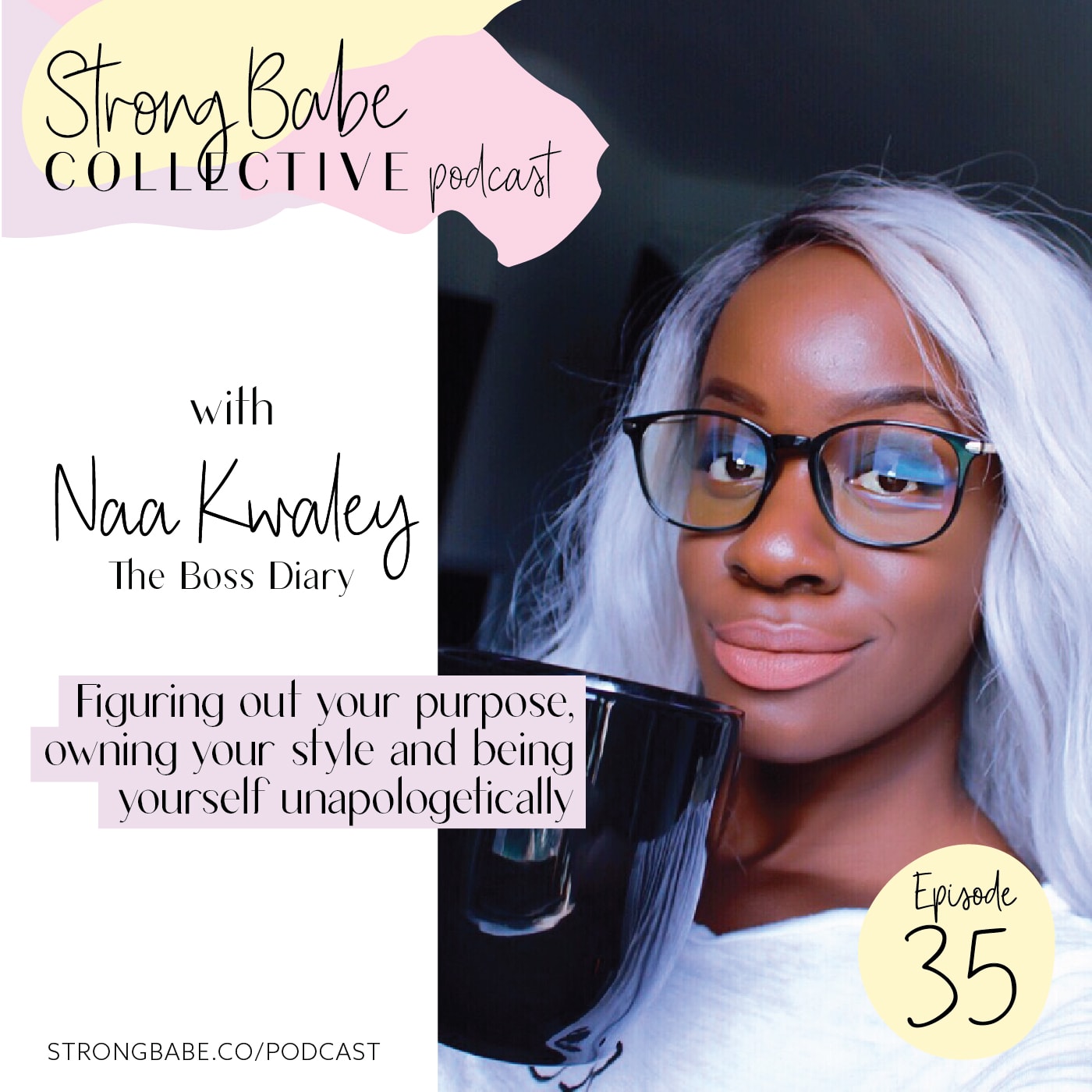 Grab your spot in my FREE Manifesting Masterclass: strongbabe.co/masterclass
A question I get a lot from you babes is how to manifest confidence, how to be unapologetic in who you are, and how to have a style that is a true representation of who you are, and in today's episode we dive deep into that. Super grateful to have Naa Kwaley from The Boss Diary on the show, who as a Fashion Blogger and Brand Coach sheds a lot of light on how to step into yourself unapologetically.
In today's episode we talk about:
↣ How to find your purpose and what to do about it
↣ How to find your authentic style and not apologise to anyone for it
↣ How to feel confident in who you are and in your style
↣ The power of manifesting when it comes to success in your life
↣ Why finding balance in your life is so important and how to prioritise it
↣ How to stop being your biggest block and to actually go for what you want
↣ The importance of a morning routine and what Nkay's looks like in detail
Nkay is a Fashion Blogger, Singer, and Coach helping blogger babes level up their blog and biz! Just over 1 year ago, she decided to say goodbye to her corporate 9-5 job and focus on her creative passions by way of social branding, digital design, marketing education and photography to name a few. In her free time, Nkay enjoys song writing, reading, working out, and eating a ridiculous amount of veggie tacos. You can connect with her here:
Girl Boss Blog: thebossdiaryblog.com
Fashion Blog: nkmstyling.com
Instagram, Twitter, Facebook, Pinterest: @nkmstyling
♡♡♡
KEEN FOR MORE MANIFESTING MAGIC? 
Appreciate and love you so much babe! Thank you for taking the time to listen! If you enjoyed the episode, please let me know by leaving a review on iTunes! xxx