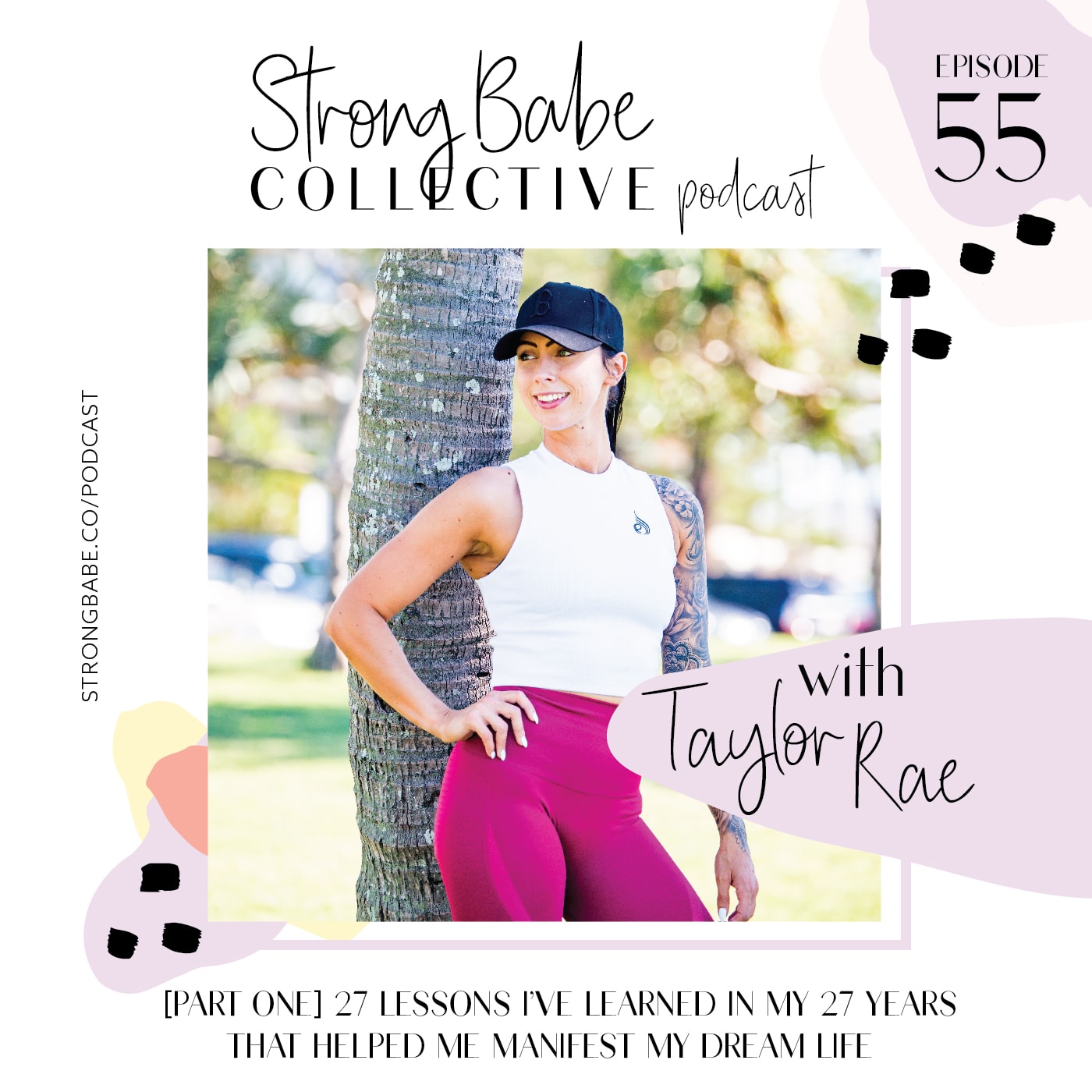 Universe, thank you for yet another year. I am so grateful.
My loves, I am so excited to be sharing this episode with you, on my birthday! Today I turn 27, and as such, I have recorded for you 27 lessons I have learned throughout my life that have helped me to manifest my absolute dream life.
I'm so excited to share them with you, so that they can help you to step into your power and manifest all you are so worthy of as well.
In this episode I talk to you babes about:
↣ How to realise you are so worthy of your dream life
↣ Why the Universe is ALWAYS working for you
↣ Why Divine Timing is Everything
↣ How to step into your authentic self
↣ How to recognise how abundant you already are
♡ Come to my FREE online #DesireToManifest Masterclass where I show you exactly what it's like inside my signature Manifestation Course and I share the THREE BIGGEST SECRETS about how to unlock your manifesting power: strongbabe.co/masterclass
♡ Sign up for more manifesting magic by subscribing to the Strong Babe Mailing List: http://strongbabe.co/dearstrongbabe
♡ Get all my FREE Manifestation tools: strongbabe.co/freemagic
♡ Come and join our beautiful FREE High Vibe Facebook Group: https://www.facebook.com/groups/strongbabemovement/
Follow on Instagram and on Facebook: @strongbabecollective
Appreciate and love you so much babe! Thank you for taking the time to listen! If you enjoyed the episode, please let me know by leaving a review on iTunes! xxx
Music: Lights by Sappheiros promoted by Audio Library: https://youtu.be/-lbbHQbZNKg