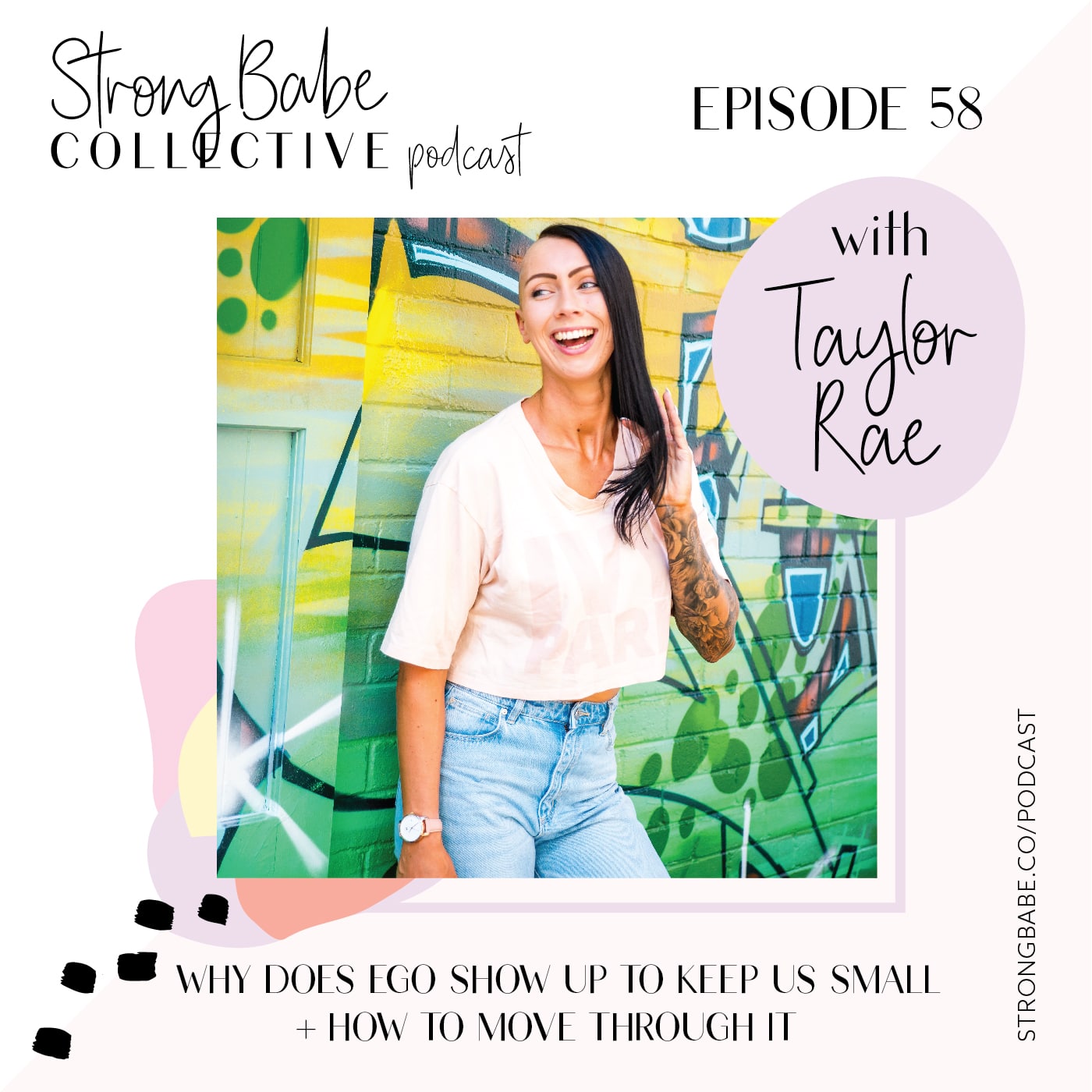 Ready to up level your manifesting abilities? Come along to my next FREE Manifesting Masterclass: www.strongbabe.co/masterclass
Recently, one of my gorgeous 1:1 Private Mentorship clients asked me this, "Why do we have Ego? Why does Ego want to keep up small?" And the answer I channelled through came through so strongly, that I knew I needed to share it with you babes here on the podcast, so I have.
It is a question I get a lot - why does Ego want to hold us back? How do I move through Ego? Why can up levelling and stepping into my power feel hard as we break through so many limiting beliefs? And I answer all that and more in this episode.
Make sure you come and join my Free Facebook Group too, to continue the conversation, and get even more support on your manifesting journey: strongbabe.co/facebookgroup
In today's episode, I share with you:
↣ How to reframe the way you are looking at Ego
↣ Why Ego isn't necessarily a bad thing, and how to look at it as something to celebrate
↣ How to move through limiting beliefs as they come up for you
↣ Why you need to get out of your comfort zone in order to truly step into your manifesting power
↣ How there are two versions of you, and which one you want to align with to manifest your biggest desires
♡ Sign up for more manifesting magic by subscribing to the Strong Babe Mailing List: http://strongbabe.co/dearstrongbabe
♡ Get all my FREE Manifestation tools: strongbabe.co/freemagic
Follow on Instagram and on Facebook: @strongbabecollective
Appreciate and love you so much babe! Thank you for taking the time to listen! If you enjoyed the episode, please let me know by leaving a review on iTunes! xxx
Music: Lights by Sappheiros promoted by Audio Library: https://youtu.be/-lbbHQbZNKg