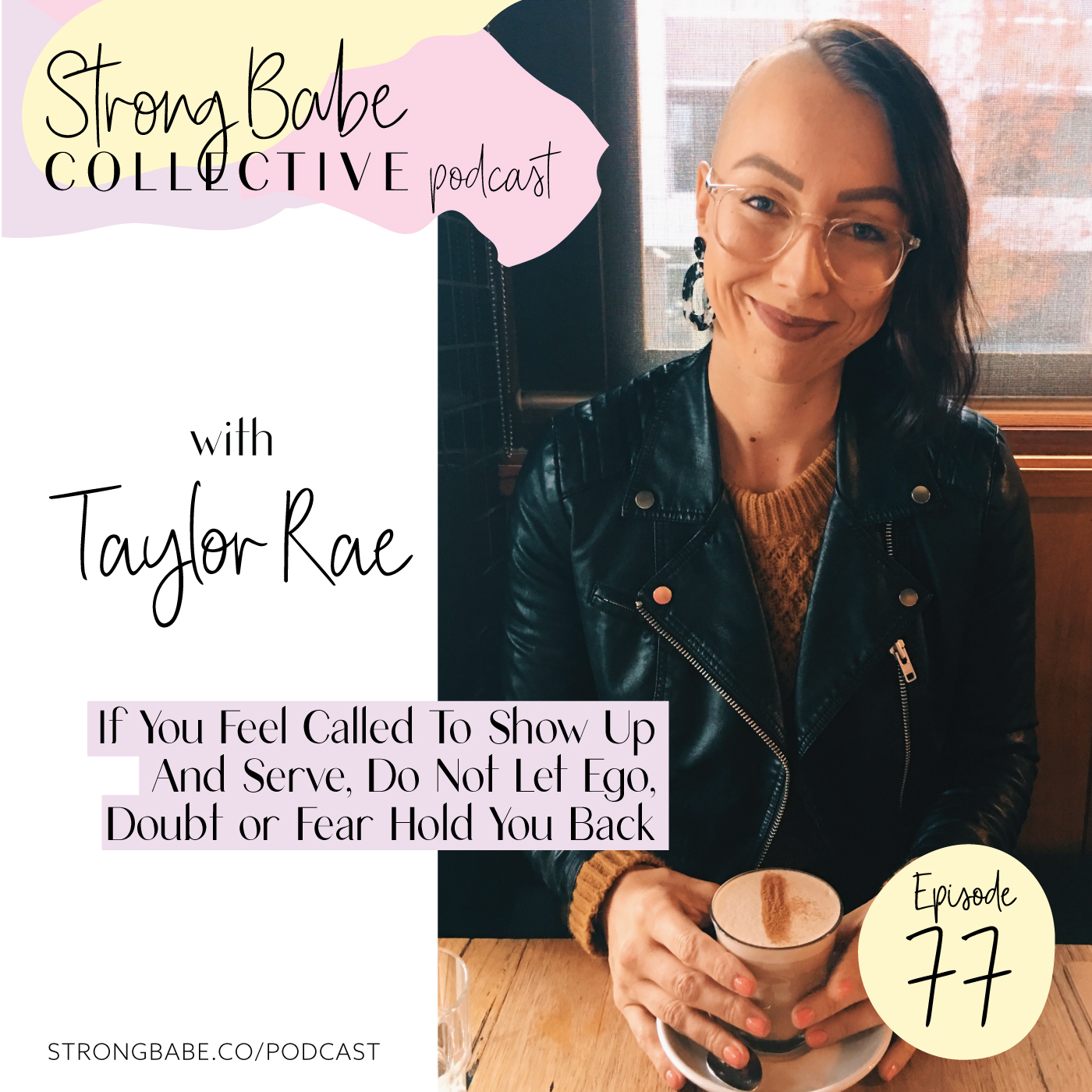 FIND OUT MORE ABOUT MY 1:1 SOUL ALIGNMENT SESSIONS: www.strongbabe.co/soul-session

What is so important that you realise, is that you are human, and along the way to your biggest desires, you are going to have moments where it feels really hard - and that is OKAY. It's okay to feel fear, self doubt, worry, or concern if it didn't work out the way you necessarily wanted it to. What's not okay is if you let that fear define you, because ultimately that just means that you let fear WIN. You are human, and as part of being human, you have Ego. That's okay - let it be along for the ride. It's not about not having fear - it's about feeling the fear and doing it anyway babe.
In this episode, I speak to my babes who know they are here for massive impact. I share why if you feel called to something massive - it's happening for a reason, and it's up to you to honour that. People need your light, your message, your impact babe and they are waiting on you. Just because it feels a little hard along the way, doesn't mean that you should stop, in fact - just the opposite. In today's episode I'm going to share with you how you can actually CELEBRATE it instead, and use it as something that helps you to move even closer to what it is you are calling in.
Here's just some of the Strong Babe Shifts waiting for you in today's episode:
↣ Why moments of fear are normal along the way as we step into our power
↣ Why it's okay to feel self doubt even as you help others on their journey
↣ Why there is no such thing as failure, only nudges to where we're meant to go
↣ What to do when things don't work out how you planned as a business owner or coach
↣ Why people need your light and how to recognise it is your soul purpose to serve
↣ Opening up about the real journey to starting a business and why you shouldn't expect it to always be easy
♡ To connect with Taylor Rae click HERE
♡ To come to the FREE Manifesting Masterclass click HERE
♡ To download all the FREE Manifestation tools click HERE
♡ To join The Strong Babe Collective Facebook Group click HERE
♡ To apply for coaching with Taylor click HERE
♡ To find out about Taylor's Manifestation Course, click HERE
♡ To subscribe to the YouTube Channel, click HERE
♡ To subscribe to the Strong Babe Mailing List click HERE
♡ To visit the Strong Babe Collective Website click HERE
Music by Ehrling : https://soundcloud.com/ehrling
Appreciate and love you so much babe! Thank you for taking the time to listen! If you enjoyed the episode, please let me know by leaving a review on iTunes! xxx