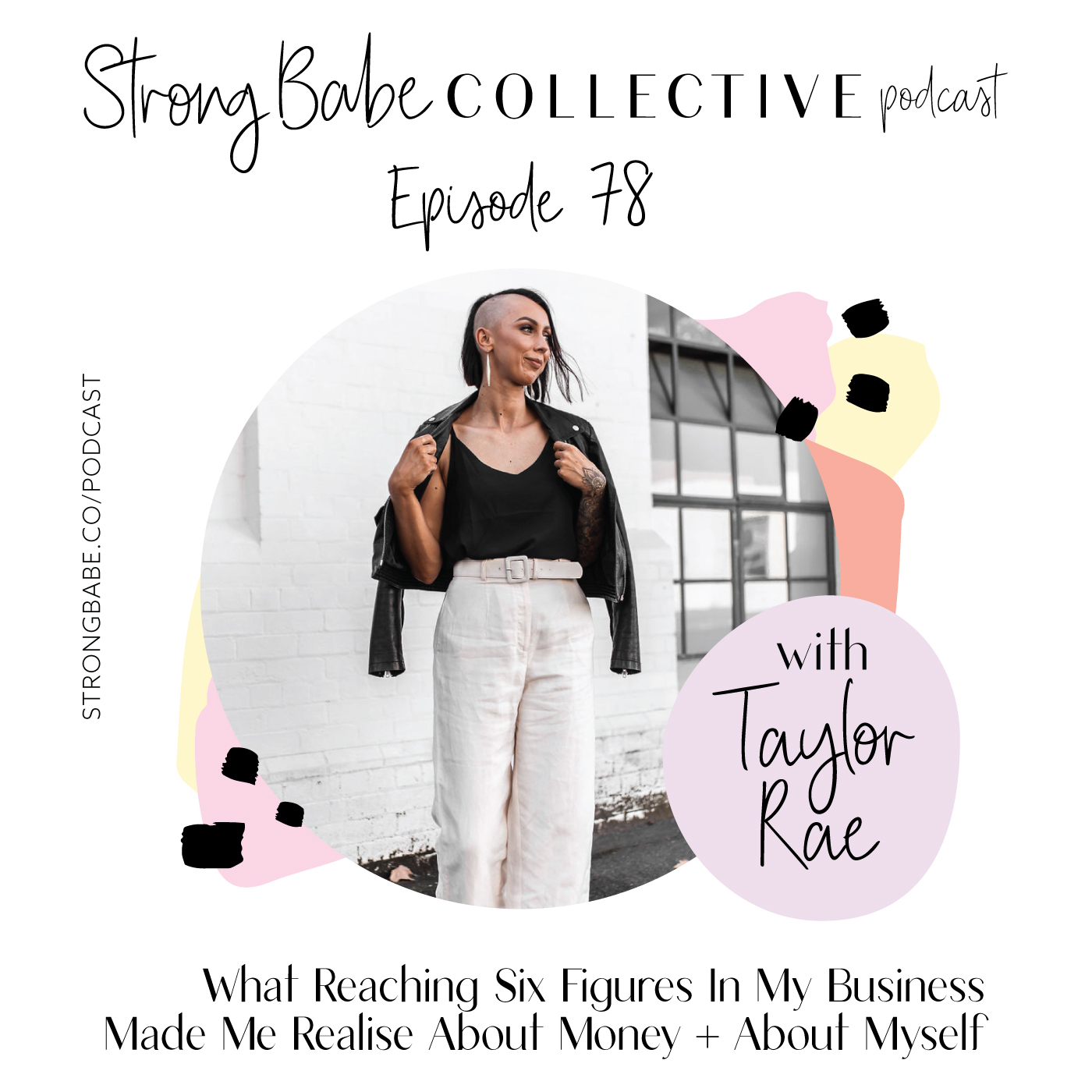 This is the most emotional podcast episode I have ever recorded.
Prepare for some tears, some immense emotion and the most powerful energy I think I've ever infused into an episode with this one - as I share with you the journey that has just seen Strong Babe Collective become a 6 Figure Business.
I cannot begin to tell you the immense gratitude I have for this incredible milestone, and for the abundance that has flowed into the business in just 5 months.
Honestly calling in $100,000 since January has taught me so much about money, and my relationship with it, and in this episode I share it all with you, including how I moved from a total scarcity mindset to an abundance mindset, to allow it all to manifest - so that you can do the same.
Here's just some of the Strong Babe Shifts waiting for you in today's episode:
↣ What calling in $100,000 in five months taught me about money mindset
↣ How to see money as energy to shift your relationship with it entirely
↣ How anything is possible and what you need to do to step into abundance
↣ The powerful energy of gratitude and how it helps to call in money flow
↣ Money affirmations and how to use them to shift your relationship with money
↣ What the journey looked like on the way to six-figures and what I did to call it in energetically
To download the Abundance Checks I mention in this episode, click here: https://strongbabe.co/universebank
♡ To connect with Taylor Rae click HERE
♡ To come to the FREE Manifesting Masterclass click HERE
♡ To download all the FREE Manifestation tools click HERE
♡ To join The Strong Babe Collective Facebook Group click HERE
♡ To apply for coaching with Taylor click HERE
♡ To find out about Taylor's Manifestation Course, click HERE
♡ To subscribe to the YouTube Channel, click HERE
♡ To subscribe to the Strong Babe Mailing List click HERE
♡ To visit the Strong Babe Collective Website click HERE
Music by Ehrling : https://soundcloud.com/ehrling
Appreciate and love you so much babe! Thank you for taking the time to listen! If you enjoyed the episode, please let me know by leaving a review on iTunes! xxx