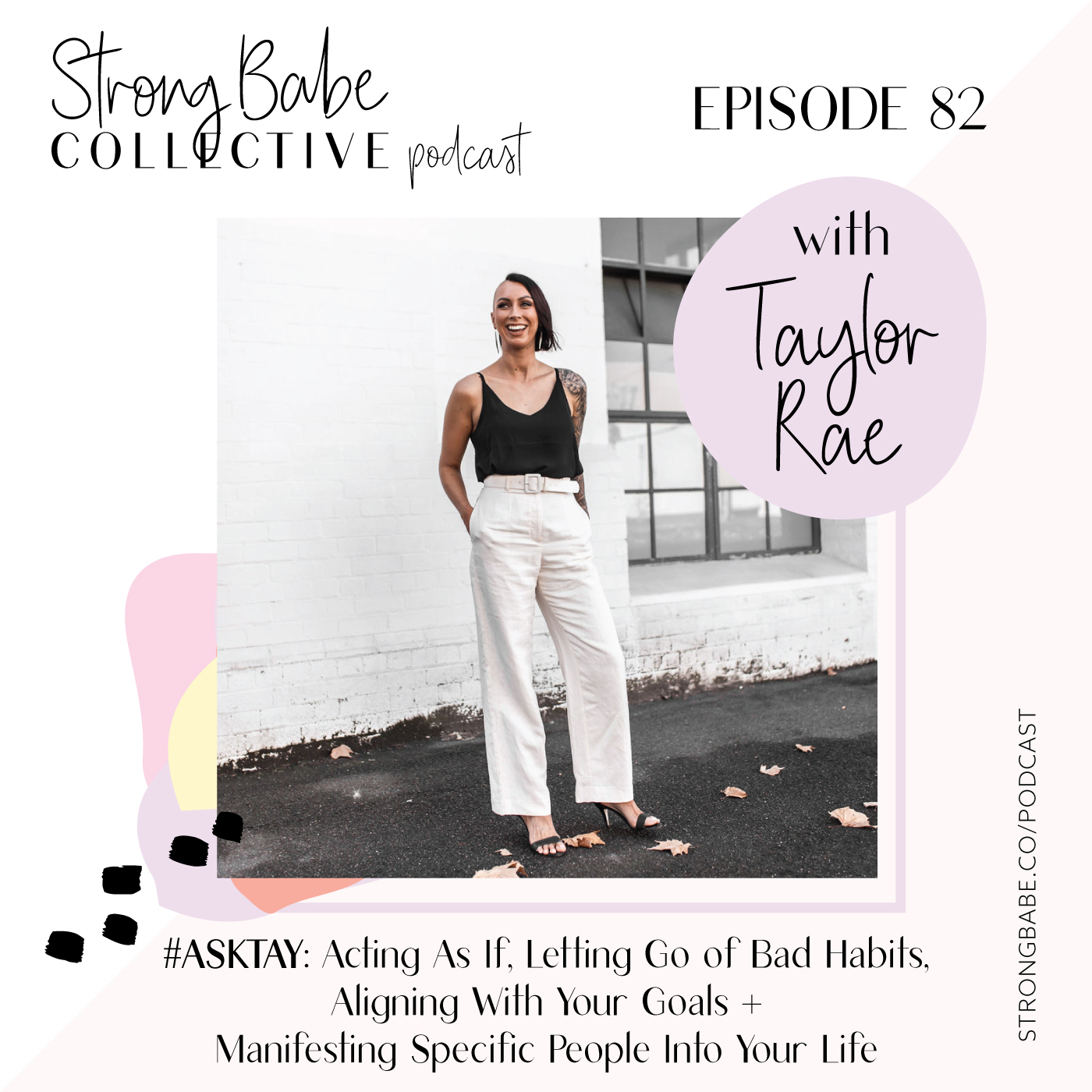 Get all my FREE Manifestation Tools: www.strongbabe.co/free
In this episode, I opened it up to you babes! I'm channeling all the answers on this episode to the questions that you gorgeous babes sent through!
We're talking all about how to act as if, when you don't already have something, whether or not it's possible to manifest a particular person, and how to get back into alignment with your goals after falling into bad habits.
Got a question you want to submit? Head to www.strongbabe.co/asktay!
Questions answered on this episode:
↣ How to act as if in your current situation, before something manifests for you
↣ How to align with your goals after falling into bad habits
↣ Whether or not it is possible to manifest a particular person into your life (like a celebrity)
♡ To connect with Taylor Rae on Instagram click HERE
♡ To find out more about Coaching, Courses + Free Manifesting Tools click HERE
♡ To come to the FREE Manifesting Masterclass click HERE
♡ To join our free Facebook Group: The Strong Babe Collective Movement click HERE
♡ To apply for coaching with Taylor click HERE
♡ To subscribe to the YouTube Channel, click HERE
♡ To subscribe to the Strong Babe Mailing List click HERE
Music by Ehrling : https://soundcloud.com/ehrling
Appreciate and love you so much babe! Thank you for taking the time to listen! If you enjoyed the episode, please let me know by leaving a review on iTunes! xxx