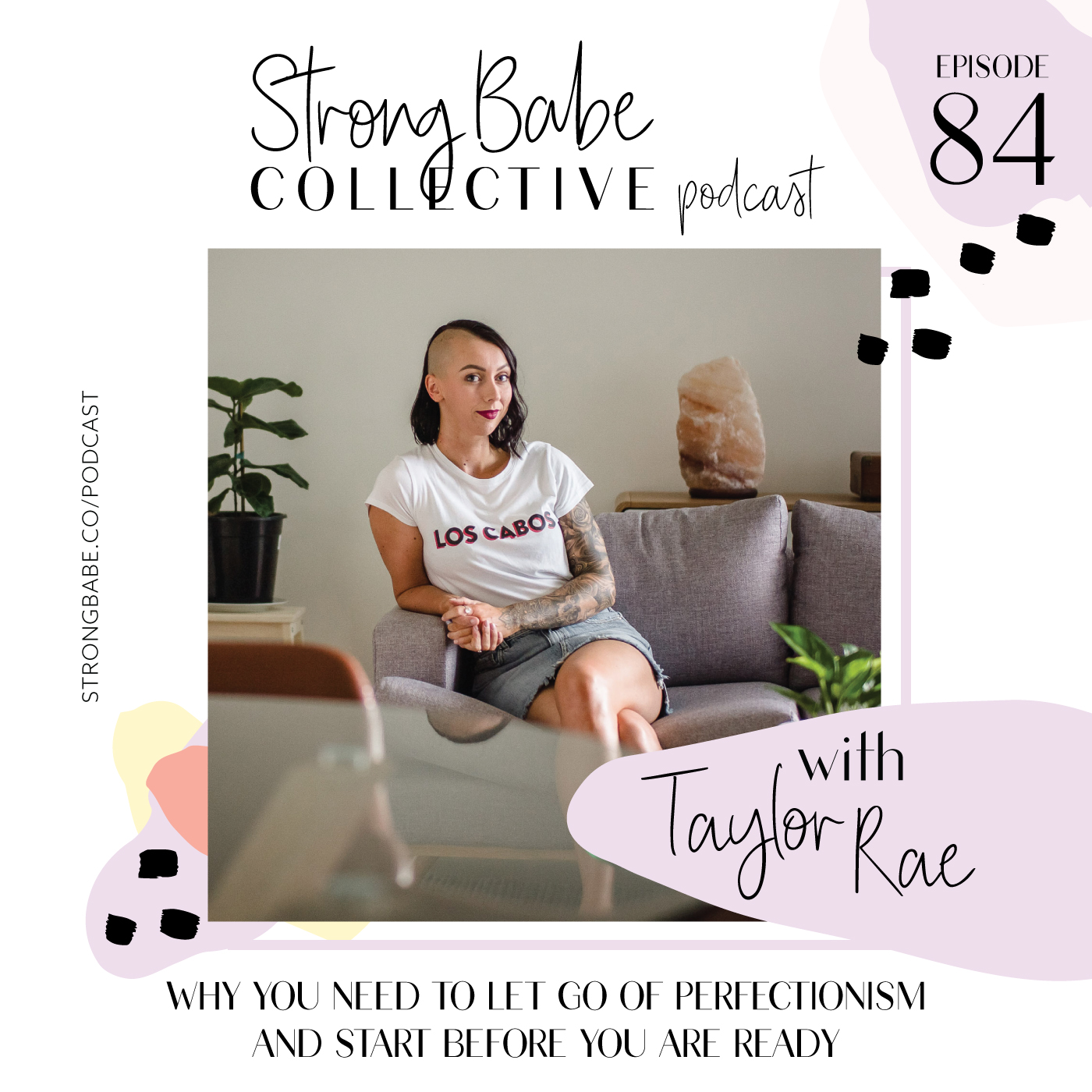 Grab your spot at my Free Online Manifesting Masterclass: www.strongbabe.co/masterclass
In this episode I am talking all about the importance of letting go of perfectionism and why it's important that you start before you are ready. 
A lot of the time, we know we are destined for big things, and we know we're here to have a massive impact, but we let that fear of getting started, be the one thing hold us back. 
But not anymore, not after you listen to this episode where you'll find out exactly how to let go of that forever and how to step fully into your power.
Here's just some of the Strong Babe Shifts waiting for you in today's episode:
↣ Why we need to make sure we start before we are ready
↣ Why perfectionism is one of the sneakiest forms of fear
↣ How to show up for those that need you, even when it feels scary 
↣ The real truth behind "done is better than perfect"
↣ How to step into your purpose and the importance of not letting Ego hold you back
♡ To connect with Taylor Rae on Instagram click HERE
♡ To find out more about Coaching, Courses + Free Manifesting Tools click HERE
♡ To come to the FREE Manifesting Masterclass click HERE
♡ To join our free Facebook Group: The Strong Babe Collective Movement click HERE
♡ To apply for coaching with Taylor click HERE
♡ To subscribe to the YouTube Channel, click HERE
♡ To subscribe to the Strong Babe Mailing List click HERE
Music by Ehrling : https://soundcloud.com/ehrling
Appreciate and love you so much babe! Thank you for taking the time to listen! If you enjoyed the episode, please let me know by leaving a review on iTunes! xxx