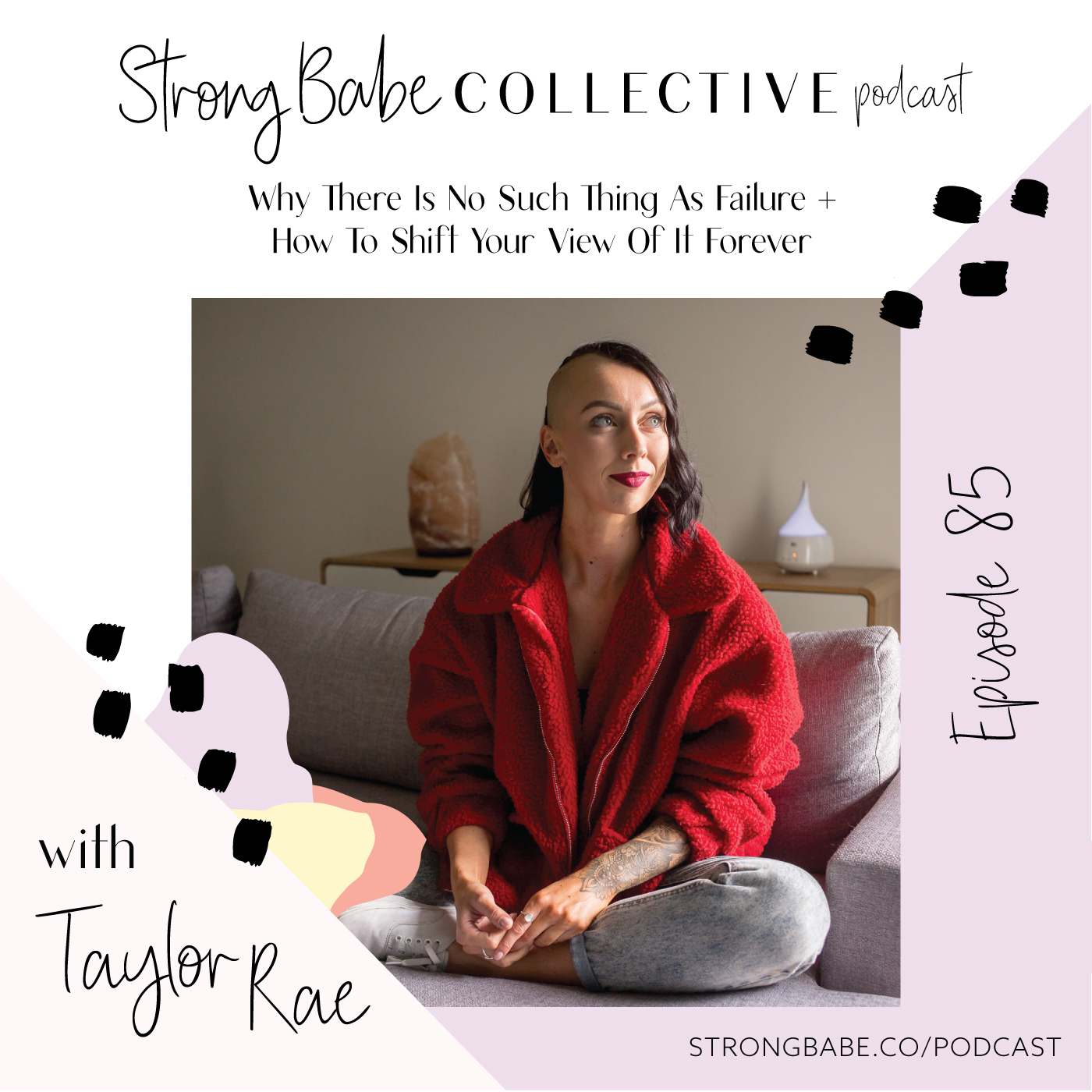 Grab your spot at my Free Online Manifesting Masterclass: www.strongbabe.co/masterclass
In this episode we are looking at three different ways that you can start to look at "failure" in your life, as actually being a good thing. 
What I am sharing in this episode has been monumental in my journey and how I know the Universe has always got me.
The shifts in this episode, you can take with you into any situation in your life, in a way that will keep your vibration in alignment with what you are manifesting, so you can call it in fast rather than getting distracted by things not going how you expected them to. 
Here's just some of the Strong Babe Shifts waiting for you in today's episode:
↣ The new way to look at failure in a way that serves you
↣ How to shift your vibration into alignment even when things don't go your way
↣ Three massive shifts that will help you see failure as a good thing
↣ What you need to know about failure so that it never holds you back again
↣ How to see everything as happening for you, and why the Universe has always got you
♡ To connect with Taylor Rae on Instagram click HERE
♡ To find out more about Coaching, Courses + Free Manifesting Tools click HERE
♡ To come to the FREE Manifesting Masterclass click HERE
♡ To join our free Facebook Group: The Strong Babe Collective Movement click HERE
♡ To apply for coaching with Taylor click HERE
♡ To subscribe to the Strong Babe Mailing List click HERE
Music by Ehrling : https://soundcloud.com/ehrling
Appreciate and love you so much babe! Thank you for taking the time to listen! If you enjoyed the episode, please let me know by leaving a review on iTunes! xxx