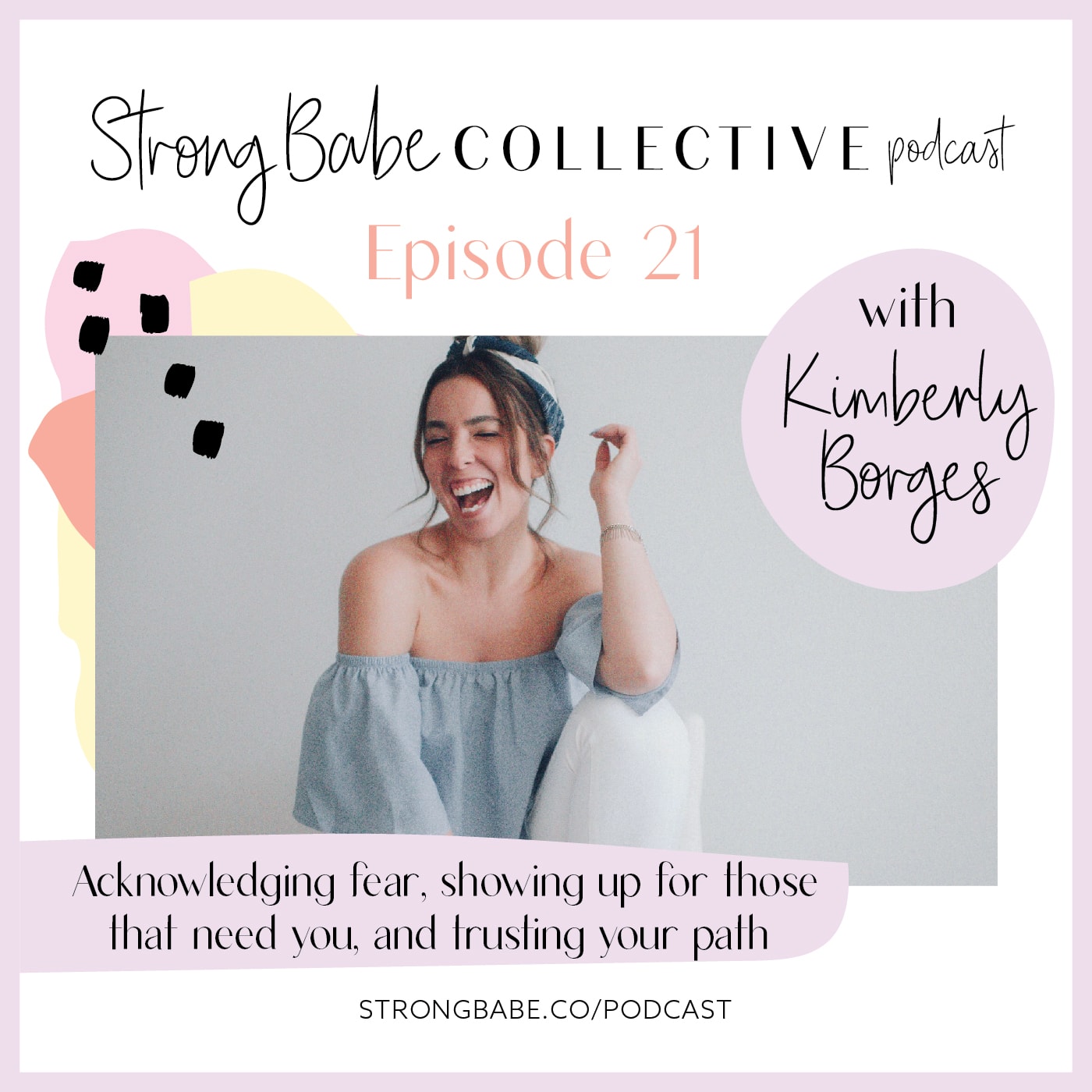 READY TO UNLOCK YOUR OWN MANIFESTATION POWER? LET'S CHAT BABE - CLICK HERE: strongbabe.co/desiretomanifest
I am so excited to bring you this incredible interview with the gorgeous Kimberly Borges. In this episode, we deep dive SO much in terms of loving yourself, accepting fear, standing up for your own voice and learning to live with purpose and fulfilment. There are so many moments in this episode that have the ability to change your life, if you just allow yourself to hear them.
Kimberly Borges is a Transformational Brand Coach. Her mission is to empower women to level up for more impact + wealth + confidence. She has gone from homeless teen to accountant to entrepreneur, and has learned everything it takes to create an intentional life, brand, and business.
In this episode, we talk about:
♡ How to deal with self sabotaging thoughts that are only trying to hold you back
♡ Why every single person has a story that needs to be shared
♡ Why it is your obligation to show up and to help those right behind you
♡ How everything that happens in your life, helps to sculpt you into who you were always meant to be
♡ How to cope when it comes to those in your life that try to hold you back
♡ Why you need to show love to fear, and why acknowledging it is along for the ride is one of the best things you can do
You can connect with Kimberly on Instagram @thekimberlyborges or on her website www.kimberlyborges.com. If you are a newbie entrepreneur then you'll want to head to her free business collective 'So She Did' for branding and business trainings, support, and accountability at www.facebook.com/groups/soshedid
♡♡♡
✨Get all my FREE Manifestation tools: strongbabe.co/freemagic
To continue the convo in our FREE High Vibe Facebook Group, click here!
To download my FREE guide to Angel Numbers, click here!
To sign up for my weekly Strong Babe Newsletter for doses of inbox love on mindset, manifestation and empowerment, click here!
Follow on Instagram and on Facebook: @strongbabecollective
Appreciate and love you so much babe! Thank you for taking the time to listen! If you enjoyed the episode, please let me know by leaving a review on iTunes! xxx
Intro + Outro Music:
Lights by Sappheiros https://soundcloud.com/sappheirosmusic
Music promoted by Audio Library https://youtu.be/-lbbHQbZNKg