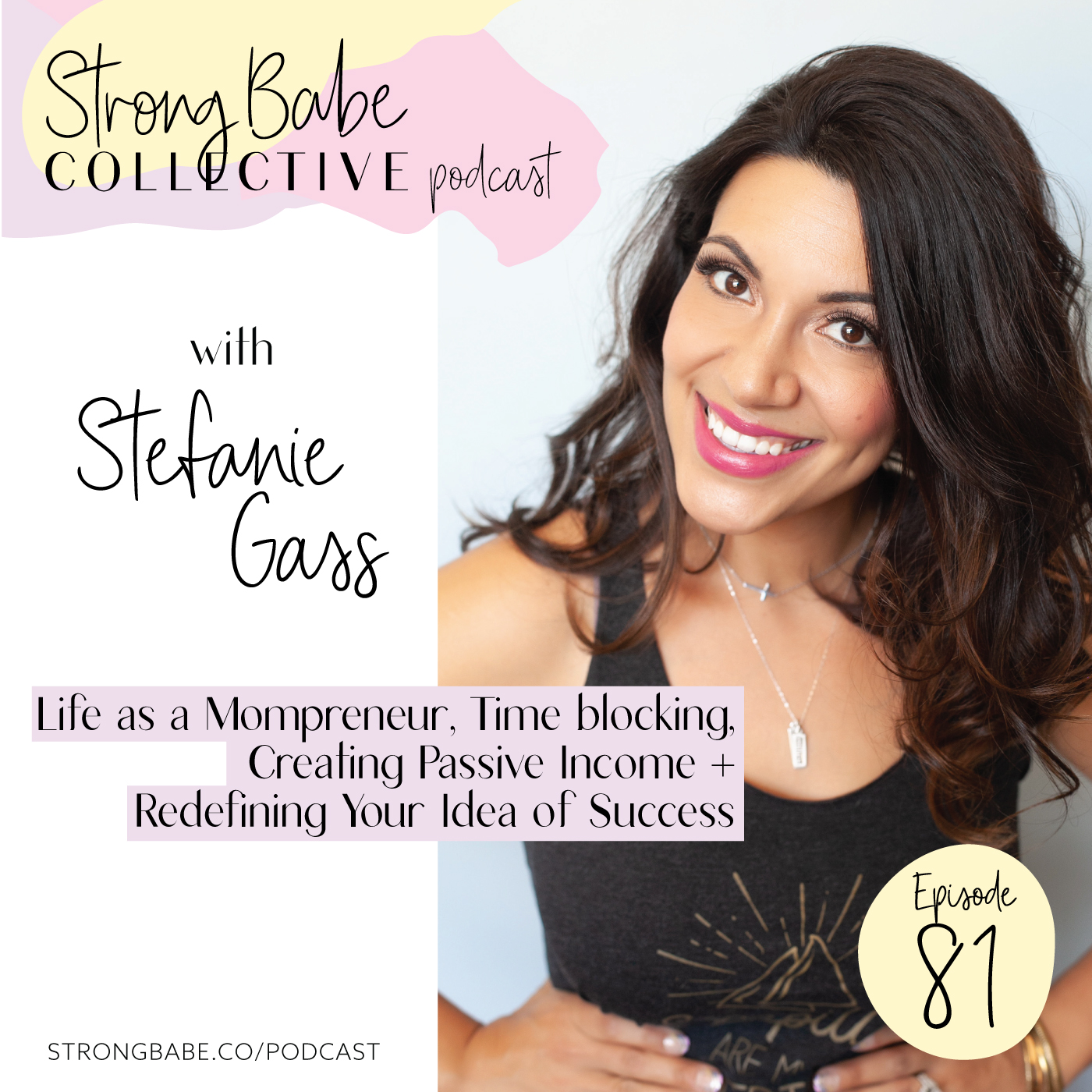 Apply now to join my 8 Week Manifestation Course, #DesireToManifest: www.strongbabe.co/apply
In this episode with Stefanie Gass, we discuss the journey into running a soul-centred business, what it means to show up and serve, how to know where to begin, organisational tips for blending life and business, how to set boundaries that serve you and so much more.
Stefanie is on a mission to help female entrepreneurs conquer their fears, step into their God-led potential, understand that they are worthy of success AND balance, and guide them with online marketing strategies to automate, create passive income, and create more space and time. We dive into all of this and so much more on this episode, so make sure you get out your sacred journal to take all the notes on this one!
Strong Babe Shifts inside this episode:
↣ Stefanie's journey from corporate world, to network-marketing queen, to incredible bossbabe mumpreneur
↣ The exact process to start your entrepreneurial journey and why coming from a place of service is everything
↣ How to figure out what number you are on the Enneagram Scale and what it means about your personality
↣ Time blocking and how to set energetic boundaries when it comes to your schedule
↣ The importance of setting up passive income and ways for money to flow to you constantly
↣ Why the amount of money and success does not define your worthiness
CONNECT WITH STEF:
The Mompreneur Mastermind Show
♡ To connect with Taylor Rae on Instagram click HERE
♡ To find out more about Coaching, Courses + Free Manifesting Tools click HERE
♡ To come to the FREE Manifesting Masterclass click HERE
♡ To join our free Facebook Group: The Strong Babe Collective Movement click HERE
♡ To apply for coaching with Taylor click HERE
♡ To subscribe to the YouTube Channel, click HERE
♡ To subscribe to the Strong Babe Mailing List click HERE
Music by Ehrling : https://soundcloud.com/ehrling
Appreciate and love you so much babe! Thank you for taking the time to listen! If you enjoyed the episode, please let me know by leaving a review on iTunes! xxx