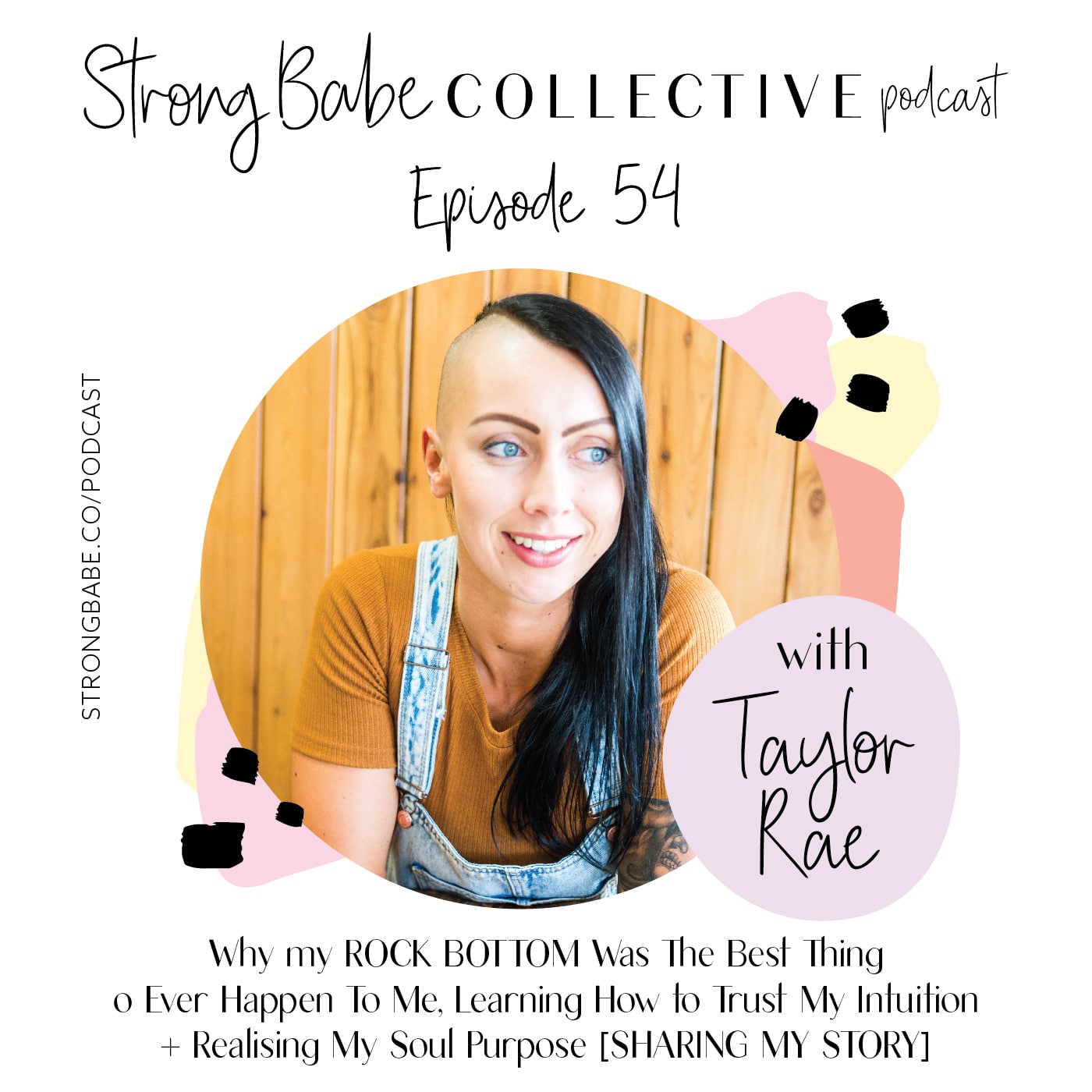 Join me for my FREE Manifesting Masterclass: strongbabe.co/join
So excited to share this interview with you that I was blessed to be a part of, over on The Mindful Experiment with Dr. Vic Manzo. In this replay episode of my interview, we dive DEEP my love! I love sharing this episode with you as it truly takes you along on my journey and everything that has made me the version of me I am today, and what truly has allowed me to manifest my dream life!
In this episode we talk about:
↣ Why hitting rock bottom was the best thing that ever happened to me
↣ How I know the Universe is always working for me, even when it feels like it isn't
↣ How I made the transition in my life from hustling and grinding into a state of flow and being so open to receiving
↣ How constant anxiety attacks were part of life on the daily for me until I opened myself up to manifestation
↣ Why I tried to ignore the signs from the Universe and my intuition for a while and what happened as a result
↣ How I know I am on my divine perfect path, and am always so supported through my entire journey
↣ How I teach everything I know about manifestation through The CREATION Method - the biggest and most divine download I have had to date!
♡ Come to my FREE online #DesireToManifest Masterclass where I show you exactly what it's like inside my signature Manifestation Course and I share the THREE BIGGEST SECRETS about how to unlock your manifesting power: strongbabe.co/masterclass
♡ Sign up for more manifesting magic by subscribing to the Strong Babe Mailing List: http://strongbabe.co/dearstrongbabe
♡ Get all my FREE Manifestation tools: strongbabe.co/freemagic
♡ Come and join our beautiful FREE High Vibe Facebook Group: https://www.facebook.com/groups/strongbabemovement/
Follow on Instagram and on Facebook: @strongbabecollective
Check out The Mindful Experiment Podcast and Dr. Vic Manzo here:
Instagram: DrVicManzo
Facebook: DrVicManzo
Facebook Group: Empowered Living with Dr. Vic
The Mindful Experiment Podcast
Listen to the Podcast on iTunes: Click Here
Listen to the Podcast on Spotify: Click Here
Website: www.EmpowerYourReality.com
Email: DrVic@EmpowerYourReality.com
Appreciate and love you so much babe! Thank you for taking the time to listen! If you enjoyed the episode, please let me know by leaving a review on iTunes! xxx
Music: Lights by Sappheiros promoted by Audio Library: https://youtu.be/-lbbHQbZNKg